22 ICT Careers and Job Types
It's good to know the different career streams available in information technology (IT) and information and communications technology (ICT). Each job has a distinctive set of required skills and personal traits.
Almost all IT jobs depend on strong technical knowledge. But each has a different emphasis, whether the job centres on coding, managing hardware, applying software, data science or managing systems or people.
This list of 22 careers and major job types was constructed by researching which jobs require an IT background. Having an IT or similar degree would be an asset for each career. Also check out the online courses shown towards the end of the page.

Business Analyst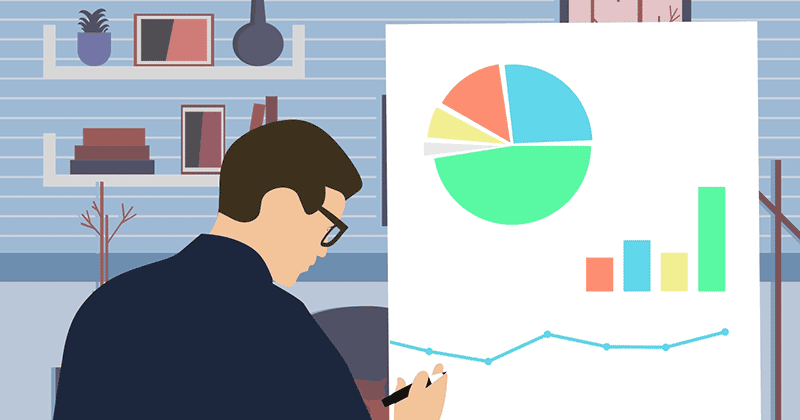 Business analysts examine an organisation (or part of a business) to determine how to better achieve goals. Almost always, there's a strong information technology component. That's because IT is integral to modern business operations. For example, analysts may scope out the potential effects of changing computer software. Analysts need to be adaptable because job requirements vary from company to company. To become a business analyst, you'll probably need to obtain an entry-level position in the field and build a career from there. Business education in addition to advanced IT training confers an advantage.
Job titles: business analyst, business and technology analyst, business development manager (ICT/networking), ICT business analyst, IT continuity risk analyst, manager (business systems maintenance), pre-sales customer technology strategist, reporting analyst, reporting and insights specialist, senior data business analyst, senior digital reporting analyst, senior forecast analyst, senior insights analyst, team leader (IT business systems).
RELATED: Data Science Careers Guide
Computer Service Technician
Computer service technicians (also referred to as computer repair technicians) repair computer hardware and software. Some of the common tasks are replacing defective components, removing spyware and viruses, dissembling hardware, and running diagnostic tests. If a job in this field is your goal, start getting as much experience as you can in assembling and repairing computers. CompTIA A+ certification is a helpful qualification. Also consider completing a program at a tech school or college.
Job descriptions: CSI technician, computer service technician, field technician, ICT service technician, ICT support technician, IT support technician, IT systems technician, onsite support technician.
Cyber Security Specialist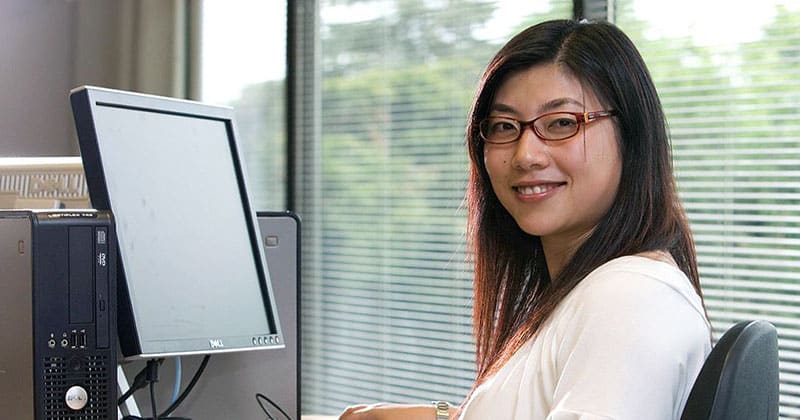 Cyber security specialists protect the security of computer systems and networks. They need broad technical knowledge since security is an important consideration across most parts of a modern computer system. An IT-related degree is normally required for cyber security specialist jobs. Experience is critical for all but graduate or assistant positions, and certifications may give you a strong advantage over other applicants. Cyber security specialists enjoy an excellent average salary. Demonstrated expertise in a difficult field can place you in a commanding career position.
Job titles: cyber security analyst, deputy director (operational cyber security), director (service operations and security), ICT risk and security specialist, ICT security analyst, ICT security specialist, information security manager, information security officer, IT security consultant, IT security engineer, IT security operations officer, IT security operations specialist, IT security specialist, security sales specialist (cyber security), senior systems officer (security).
Data Analyst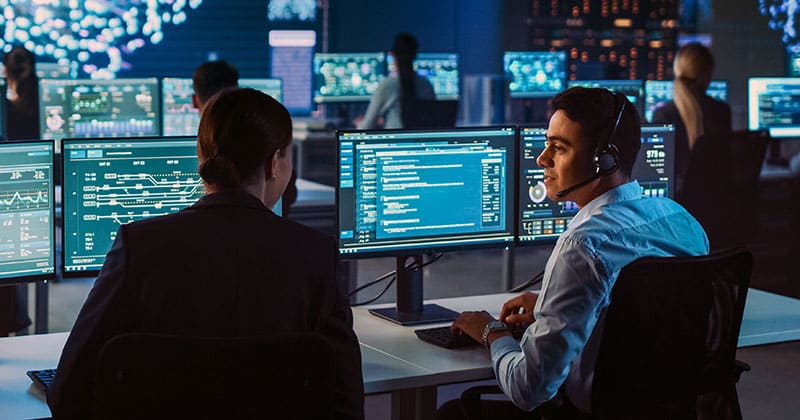 These professionals develop insight and gain information through the collection, analysis and interpretation of data. They work for businesses and other types of organizations, identifying and helping to solve problems. As a data analyst, you'll use programming and computer software skills to complete statistical analysis of data. If you want to start a career as a data analyst, learn some programming languages and get a bachelor's degree in Information Technology and Data Analysis.
Job titles: academic data analyst, associate data analyst, data analyst, data analyst – digital, data classification analyst, data quality analyst, digital data analyst, junior data analyst, marketing data analyst, master data analyst, people data analyst, privacy and data protection senior analyst, property data analyst, senior data analyst.
MORE ON THIS: Data Science Careers That Are Exploding Now
Data Centre Technician
As a data centre technician, you're instrumental in maintaining computer hardware networks and data servers. The data centre technician is necessary to keep a company's data safe and secure. Duties and responsibilities include:
Server repair and management
Maintain equipment to prevent problems
Monitoring system processes
Protect data through cross-collaboration
Providing technical education and support
To thrive as a data centre technician, you need skills in IT computer networking, hardware repair, troubleshooting and inventory management. You also need top-notch communication skills, including expertise in technical writing. In this career, you need to be able to work on your feet for long stretches and carry heavy-ish objects.
Most employers strongly prefer candidates with either a bachelor or associate's degree in a relevant technology field.
Job descriptions: data centre technician, data centre technician lead, data centre technician lead, data centre IT support engineer, data centre facility management, data centre operations manager, entry level data centre technician, technical applications technician, technical consultant
Data Scientist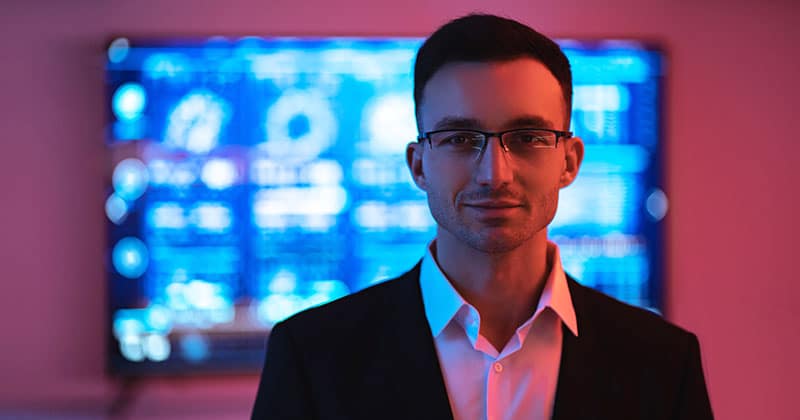 A data scientist is in the same broad career stream as a data analyst (see above). Perhaps the main different is that data scientists are expected to use advanced programming skills more routinely. They don't just gain insights from data, but also do things like building complex behavioural models using big data.
You can transition from being a data analyst to a data scientist. A master's degree in data science is a way to get into this line of work.
Job titles: data analyst / scientist, data engineer, data science consultant, data scientist, data scientist – machine learning, director – data science, junior data analyst / scientist, lead data scientist, lecturer – data science, senior data analyst / scientist.
MORE ON THIS: Data Science Careers That Are Exploding Now
Database Administrator
Database administrators (DBAs) handle database security, integrity, and performance. They ensure data standards are consistent, data is accessible by users as needed, and they solve any problems encountered by users. These professionals might also be involved in database planning and development. A degree in an IT-related field is usually required and it's useful to have programming experience. Experienced DBAs have strong applied knowledge of database operating systems and technologies.
Job titles: database administrator, e-health systems administrator, ICT database administrator, information management officer, senior information management specialist.
Database Analyst
Database analysts design, evaluate, review, and implement databases. In doing so, they organise and analyse collected information. They're often hired to update and maintain existing databases. To gain employment in this field, you generally need a degree in computer science or another IT field. Software development experience is also required for some jobs. Useful strengths include data modelling, database queries creation, and PHP, HTML, CSS, Javascript and SQL programming languages.
Job titles: asset knowledge systems analyst, data analyst and information manager, database analyst, database coordinator/analyst.
Hardware Engineer
Hardware engineers (also referred to as computer hardware engineers) oversee the manufacture and installation of computer systems, servers, circuit boards, and chips, as well as the testing of equipment. They also work with routers, printers, and keyboards. People wanting a career in this lucrative field require a degree in computer engineering. Depending on the employer, a degree in electrical engineering or computer science might be an acceptable alternative. Creativity and good communications skills are useful complements to technical skills.
Job titles: computer hardware engineer, hardware engineer, hardware test engineer, research assistant/junior engineer.
IT Consultant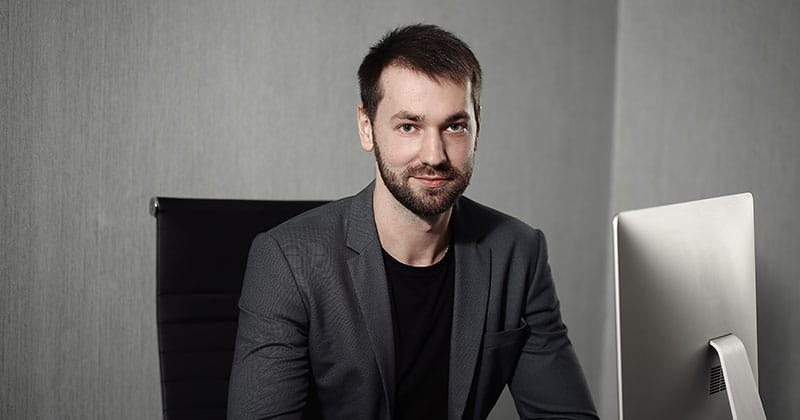 IT consultants are professionals with significant IT experience and the confidence to find work by competing for service contracts. While they're often independent contractors, regular employment is sometimes available with large manufacturers of software and computing equipment; software and systems houses; and management consultancy firms. IT consultants can find clients across most industries. You can choose to specialise in fields such as security, software for a specific market, internet solutions, or web design.
Job descriptions: associate technical specialist, environmental management information systems (emis) consultant, ICT contracts specialist, ICT project support officer, ICT security consultant, IT consultant, Oracle application technical consultant, senior IT recruitment consultant, senior technical specialist, senior technology specialist, test consultant.
IT Manager
IT managers are responsible for the electronic networks and IT teams of organisations. They ensure information system requirements are fulfilled. The job can be mainly supervisory at senior levels within large organisations. For small business, it can instead be very hands on. IT managers can work within organisations or as consultants doing discrete projects. Several years of experience in the field is normally required to take on a senior role and you can benefit from doing an IT management masters.
Job titles: chief technology manager, client delivery manager, ICT category manager, ICT coordinator, ICT project manager, ICT program director, ICT procurement officer, ICT resource officer, information and communication technology (ICT) officer, information technology coordinator, IT administrator, IT manager, IT project administrator, project manager (information systems), program director, technical operations manager.
Multimedia Developer
Multimedia developers are skilled in computer programming and visual artistry. They design software and create multimedia applications by generating and manipulating animations, graphic images, text, sound, and video. Some examples of applications include multimedia presentations, educational and entertainment products, and computer-based interactive training. You might consider this career if you're an IT-graduate strong in visual arts. While a degree is useful, many people also start work in the field with only a relevant certificate.
Job titles: digital content producer, eContent development specialist, multimedia coordinator, multimedia developer, multimedia producer, multimedia specialist, software developer, web producer.
Network Administrator
This professional manages and troubleshoots computer networks. The network administrator is responsible for organising and maintaining computer systems. He or she is often at the highest level of an organisation's technical staff. To become a network administrator, you'll need a degree in an IT-related field. Employers also look for network-specific experience. Specialised certification in network administration might also be required. Most professionals in this area complete high-level training in specific hardware or software used in the network.
Job titles: ICT network and systems administrator, network administrator, network and systems administrator, network infrastructure administrator.
Network Engineer
Network engineers design and set up networks. Duties may include placing physical equipment, setting up electronic equipment needed to activate equipment, and determining the appropriate antenna to ensure the best possible coverage. A career in this field frequently requires a computer science or closely related degree. Specialised certification is worth pursuing as it gives you an advantage in job search. Network engineers enjoy impressive salaries.
Job titles: ICT network and systems engineer, network engineer, network project specialist, senior network engineer.
Programmer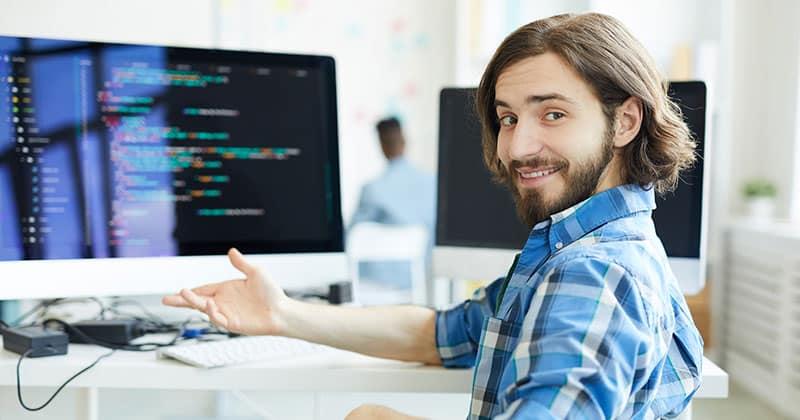 While software developers design applications, it's programmers who write the code needed for programs to function. Programmers also test software and update existing software. Many are employed by software companies. Necessary soft skills include problem solving, reading comprehension, active listening, attention to detail, and critical thinking. You might consider entering this field if you enjoy working with code for extended periods and testing the power of programming languages. As experience is an important asset, it's helpful to do an internship or gain other hands-on experience while completing your formal education.
Job titles: digital back end developer, game programmer, graduate analyst / programmer, machine programmer, programmer, SAS programmer, senior analyst programmer, SQL programmer, test consultant, UI programmer.
Software Analyst
Software analysts bring software solutions to the people. They are the ones who connect the work of software developers to the use of software in the workplace. They help organisations develop software solutions to fit their needs. To succeed in this field, you should be strong at both computer programming and dealing with people. Many software analyst jobs require a degree in computer science or a related discipline. Some employers might additionally ask for expertise in the industry (such as finance or healthcare). A related role to software analysis is ICT software sales.
Job titles: enterprise solution architect, ICT sales representative, implementation analyst, lead application analyst, national applications specialist, research intelligence analyst, senior application analyst, software analyst.
Software Developer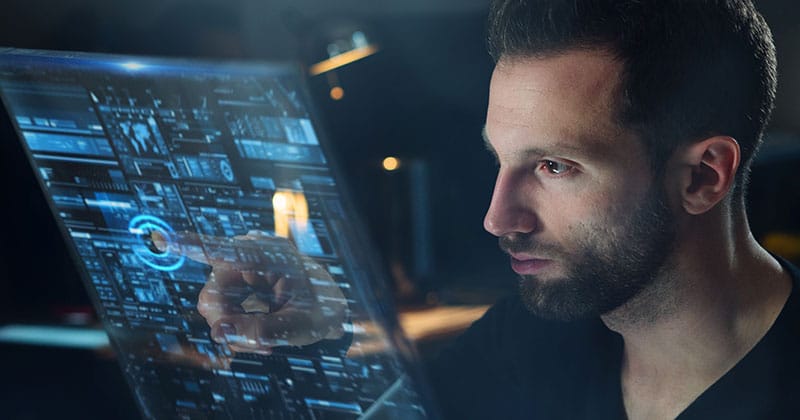 Employers may use the term "software developer" interchangeably with "software engineer". However, be aware that a "software engineering" job might specifically require you to apply engineering principles to software creation. Professionals in software development create and build out software. They provide detailed instructions and guidelines for the programmers who write the code. Occasionally, developers will code themselves. A bachelor's degree is required for most positions in this field, which produces excellent salaries.
Job titles: applications support engineer, data visualisation developer, enterprise reporting and ETL developer, ICT applications development specialist, ICT engineer, ICT senior drupal developer, python developer, python/integration developer, senior software engineer, senior user experience designer, software application integrator, software developer, software engineer, team leader (applications support), technical lead (applications delivery).
Systems Administrator
Systems administrators (or managers) configure, maintain, and ensure the continued reliability of computer systems. They mostly deal with multi-use computers, including severs. An organisation's system administrator manages IT infrastructure, including servers and network equipment. The role is essential to the successful operation of any company with a computer system. A degree in a field such as information technology or computer science is often required for administrator positions.
Job titles: client services and information officer, ICT network and systems administrator, ICT systems administrator, ICT systems manager, information and user support officer, linux systems administrator, people systems administrator, senior Windows system administrator, software administrator, systems administrator, system administration support officer, systems operation manager.
Systems Analyst
Systems analysts use their expertise to introduce computer systems, or to modify existing systems as a way to boost technical efficiency and business productivity. For a given job, the starting point may be to assess the client's system requirements. You then formulate solutions based on the latest technologies and considering the budget constraint. A computer science, information management systems, or other IT-related degree is necessary to make you competitive in this field. You also need relevant work experience, as well as programming knowledge and project management skills.
Job titles: applications support analyst, asset knowledge systems analyst, cluster IT specialist, eServices systems team lead, ICT procurement sourcing analyst, ICT support analyst, ICT systems/data support analyst, ICT systems trainer, incident response analyst, infra support analyst, senior spatial information team leader (IT business systems), support analyst technical analyst officer, systems analyst.
Systems Engineer
Systems engineers design, set up and manage computer systems. They often work closely with programmers, administrators and engineers. These professionals not only develop and test but also evaluate personal computers, circuits, software, and other system elements. If you want to become a systems engineer, you'll probably need a computer science, information technology, or engineering degree. You'll also need to develop excellent communication and organisation management skills.
Job titles: control systems engineer, ICT network and systems engineer, ICT systems engineer, senior/principal ICT engineer, senior systems engineer, systems administration field support engineer, systems developer (database applications), systems engineer, senior support engineer.
Tech Support
Tech support workers (help desk technicians) give essential technical support and troubleshooting services to end-users. In-house technicians provide support exclusively for employees of the company, while remote help desk technicians provide technical support to customers (mostly online). The job requires a strong understanding of software and computer hardware, and excellent communication skills. The role is generally considered entry-level where you provide customer service directly (and doesn't necessarily require an IT degree). Senior positions are also available where you organise and manage support teams and/or systems.
Job titles: desktop administrator, ICT helpdesk technician, ICT on-site support engineer, ICT service desk officer, ICT service support officer, ICT support officer, IT service desk analyst desktop support technician, field service technician, field tech coordinator, IT support specialist, school technical officer, tech support, technical support officer, technology support officer.
Web Developer
Web developers design and establish websites. They are skilled in both programming and the design of pages, navigation and user interfaces. Knowledge of search engine optimisation techniques is often important. Some jobs in this field require a bachelor's degree in a relevant field, but all demand experience (which can be easily gained by creating a website). Web developers can find work in a variety of different workplaces since many different types of organisations need a strong web presence.
Job titles: e-learning specialist, freelance web designer, frontend web developer, junior web designer, python developer, python integration developer, quality assurance technician, responsive web developer, SEM assistant, web designer, web developer, web developer internship.
Projected job numbers by 2025, Australia
| | |
| --- | --- |
| Software and Applications Programmers | 199,757 |
| ICT Support Technicians | 101,068 |
| ICT Managers | 71,005 |
| Graphic and Web Designers, and Illustrators | 70,102 |
| Computer Network Professionals | 64,006 |
| DB and Systems Administrators, ICT Security Specialists | 60,521 |
| ICT Business and Systems Analysts | 43,496 |
| Multimedia Specialists and Web Developers | 27,057 |
| ICT Support and Test Engineers | 16,268 |
| Telecommunications Engineering Professionals | 15,220 |
| ICT Sales Professionals | 11,135 |
| Other ICT Professionals | 9,009 |
Source: Labour Market Insights, 2021