11 MBA Job Opportunities and Career Paths
A great career path for an MBA graduate is one where your qualification keeps delivering value. Here's a list of 11 jobs where having an MBA matters.
In each role, an MBA gives you a strong competitive advantage.
Where these types of jobs are advertised, you'll often find "MBA" mentioned as a preferred qualification.
Account Executive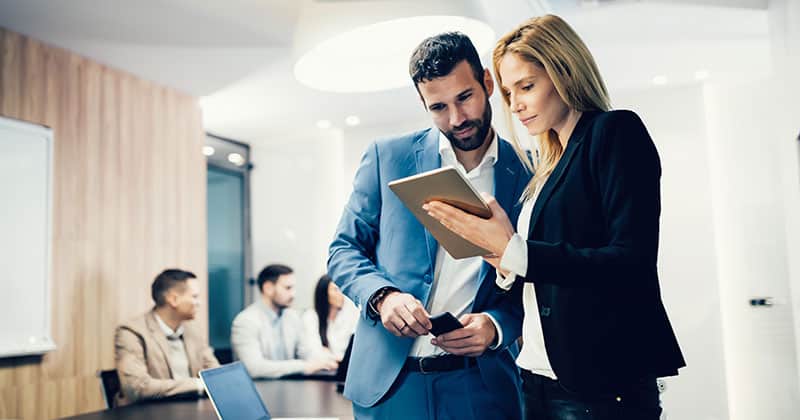 Jobs for account executives are available from graduate entry level through to senior management. It's a sales role where you may: work to find new customers, manage existing accounts to ensure repeat business, and strive to increase spending from the company's client base. Career progression comes from moving towards bigger accounts, higher value products, or strategy and leadership positions. MBA holders are valued for being clever, good communicators, and success (in this case, "sales") orientated.
Job titles: account director, account executive, account manager, alliances manager, business relationship manager, customer success manager, major account executive, sales executive, sales manager, senior account director.
Business Consultant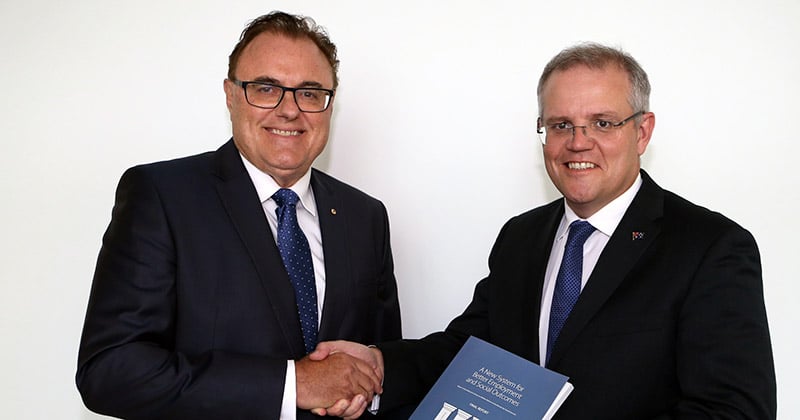 Holding an MBA degree is extremely valuable in the world of consulting where appearances count. An MBA demonstrates ability and expertise. It helps you attract new business and quickly gain the confidence of clients. With an MBA, you are qualified to consult in business administration, development and management. Plus you can claim expertise in any subject that you've specialised in at university or professionally.
Job titles: advisory and innovation consultant, business development consultant, client energy manager, digital transformation consultant, international marketing consultant, managing consultant (digital business strategy), senior consultant (financial management), senior risk consultant, senior value engineer (software).
Business Development Manager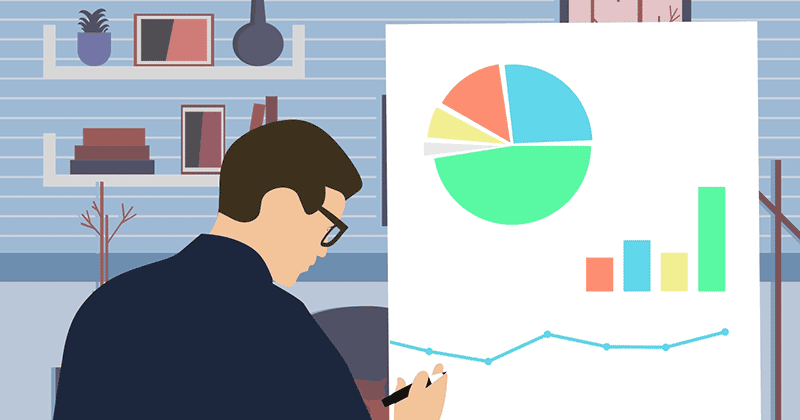 Business development managers are strategists, networkers and marketers. Their job is to grow companies, mainly by identifying and capturing new revenue opportunities. They may find new customers, tap into new markets, or improve a company's digital presence or marketing of products. It's a role where you want people to listen to what you have to say. An MBA program allows you to develop business strategy skills and add a highly regarded qualification to your CV or resume.
Job titles: business development consultant, business development executive, business development manager, director of business development, sales development executive, strategic partnerships, strategic programs lead.
Entrepreneur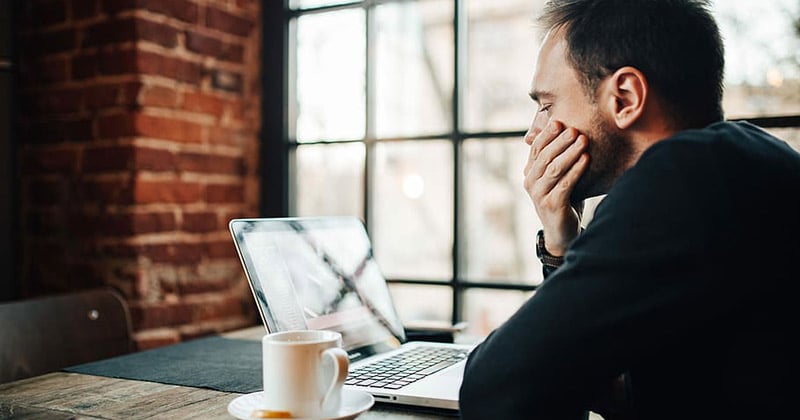 People sometimes debate whether getting an MBA helps you to be an entrepreneur. If you've just invented a new technology with worldwide application or a gadget that will change housework forever, maybe don't bother with formal study. But, otherwise, an MBA may be a good idea. Being an effective entrepreneur requires some serious business skills. You can pick these up with an MBA, especially if the course is geared towards entrepreneurship. Plus, having an MBA helps you win the belief and confidence of prospective investors and business partners.
Job titles: business owner, company co-founder, company director, company founder, company owner, entrepreneur, I run a ... business, serial entrepreneur.
Finance Manager
Understanding accounting and numbers is one of the requirements to be a finance manager. But another is to use financial insight to guide business spending and investment decisions. For that reason, an MBA can often be better value than a Master of Finance or similar. A financial expert with an MBA is someone people are inclined to trust with strategic financial management.
Job titles: commercial finance manager, corporate services manager, executive finance manager, finance consultant, finance director, finance manager, group finance manager, project finance partner, regional finance manager.
General Manager
The term "general manager" is typically applied to people senior enough to be managing managers. Competitions for GM positions is high because the tasks are, indeed, general: such as supervising, managing and leading people.
Management and leadership are also core subjects in Master of Business Administration programs. Online MBA programs are usually adapted to suit busy senior managers such as general managers. With an MBA to your name, employers know you've learned management principles and are committed to a career in the field.
Job titles: general manager, general manager of finance and administration, general manager operations, general manager people and culture.
Industry Specialist Manager
Many professionals reach a point in their career when their best prospects for a promotion or higher salary are on the management rather than technical side of the industry. In these situations, an MBA can be invaluable for demonstrating management skills and winning management roles. It's a similar situation if you want to shift into consulting. Here, an MBA builds your business administration skills and provides a credential that gets noticed by prospective clients.
Job titles: construction manager, engineering manager, health services administrator, IT consultant, IT project manager.
Marketing Manager
Moving into marketing management is a natural career progression for marketing specialists. As you mature, your experience and knowledge can be better deployed in planning and oversight of marketing (instead of doing specific campaign jobs). MBA graduates are advantaged because the degree indicates you're capable of planning, budgeting and leading. Marketing is also a core study topic in most MBA programs.
Job titles: campaign manager, commercial sales manager, digital marketing manager, marketing director, marketing manager, marketing operations director, senior marketing manager.
Operations Manager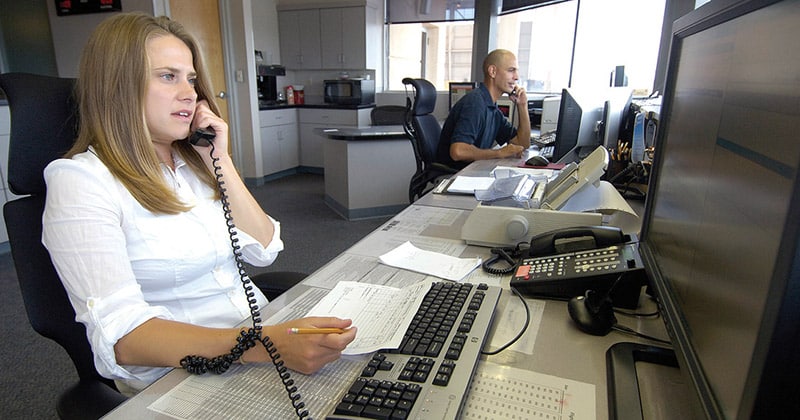 Operations managers oversee the "doing" of business activities. They may look after a manufacturing process, the delivery of a service, or a facility such as a theme park. An MBA allows you to transition from helping run operations to taking a lead role. As well, it means you have transferable skills (such as business strategy and managing teams) needed in any operations role.
Job titles: manager customer delivery, manager operations, operations manager, production team manager, regional operations manager, transport operations manager, warehouse manager.
Product Manager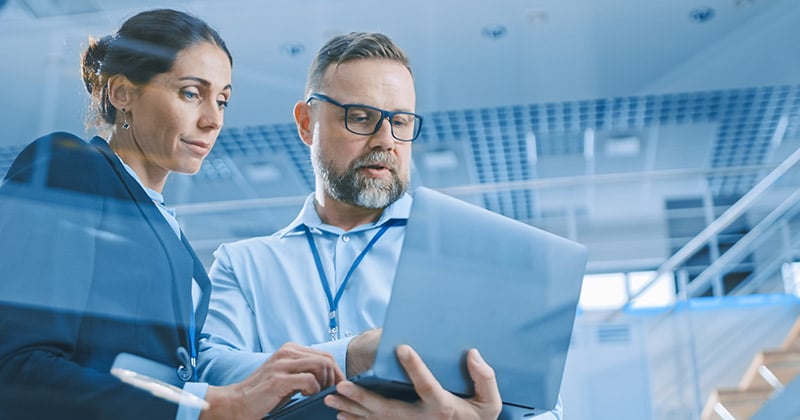 When employers hire a product manager, they are usually looking for someone who is good at everything. Having an MBA can be a big advantage. A product manager optimises profits by ensuring: high production standards, cost effectiveness, and that the product meets customer needs and is well marketed. Good business skills and an ability to work with different people, from company executives to production workers, are normal job requirements.
Job titles: assistant product manager (graduate position), brand manager, clinical product manager, global product manager, product manager, product manager asset management, senior product manager.
Program Manager
A program manager is responsible for a specific activity that may have a separate budget and is different from other aspects of the business. Because programs vary in character and can be unique, a program manager needs to be adaptable. MBA holders are favoured for program management jobs because they have a broad skill set that includes team management and business administration. An MBA can be a real career booster because it qualifies you for any job that doesn't require industry-specific technical skills.
Job titles: business program manager, digital program manager, head of services and programs, principal program manager, program manager, program operations manager.
Sales Manager
To be a good sales manager, you need to have the knack of selling. That way, you can coach and mentor your team towards higher sales volumes. But an MBA is another valuable asset. Especially with more senior positions, being a sales manager requires you to have skills in financial management, strategic planning and resource allocation. An MBA teaches those skills and gives you a competitive advantage in recruitment processes.
Job titles: account executive, director of sales and marketing, national sales manager, regional sales manager, retail manager, sales director, sales executive, sales manager.
Online MBA Programs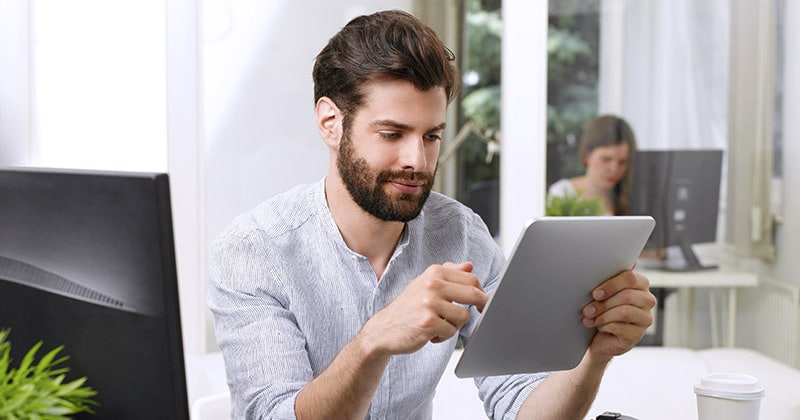 With an online MBA, you can earn your degree from anywhere in Australia. Many people prefer online study because it saves time. You study where and when it suits you. Here are three of Australia's best online MBA programs.
Master of Business Administration (Global)
Just about everything you could want in an online MBA is available from James Cook University. The affordable program runs year-round – allowing for accelerated completion if you wish. Students do one unit at a time, meaning you can combine study with full-time employment. A Student Success Advisor is there to help and you can access all materials through LearnJCU. The program has three study streams: global perspective and strategy, data management and analytics, and organisational leadership.

MBA (Innovation and Leadership)
You can earn a high-quality MBA without exams through the 100% online program offered by Ducere Global Business School. The emphasis is on applied, practical learning rather than just principles and theory. You have the opportunity to participate in online group projects with some of Australia's leading companies. Course completion rates are excellent, showing that the Business School keeps students engaged and motivated.

MBA – Generalist or Specialist
SCU Online has an MBA where you can do a generalist program or specialise in accounting, health services management, information and knowledge management, or managing and leading people. The affordable course is modern – allowing you to complete each unit in less than 2 months – and provides credit for prior learning.