Top 12 Business Management Careers
If you're planning a career in business management, you'll probably be doing at least one of these jobs. We searched employment sites to come up with a list of the 12 biggest management roles.
The education required for these jobs is industry dependent since you work your way up to senior positions. To complement management skills, you might need to become proficient in a field such as engineering, information technology, nursing, finance or marketing.
Often, the education side of professional development comes towards the middle stages of a person's career. The most popular business management degree is a Master of Business Administration (MBA).
Business Development Manager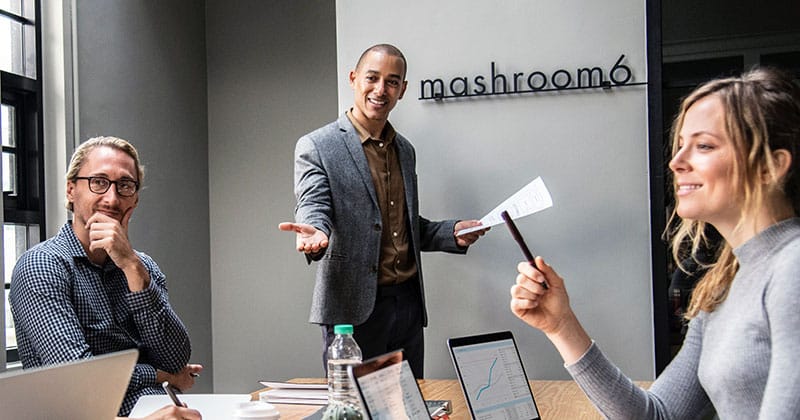 A career in business development depends on talent and experience. Your job is to grow an existing business, including by bringing in new customers and identifying expansion and marketing opportunities. Business strategy skills and salesmanship are essential requirements in this line of work. Some jobs require a deep knowledge of the industry and personal connections. Alternatively, you may be able to use general development expertise in an unfamiliar sector.
Job titles: business development consultant, business development executive, business development manager, director of business development, sales development executive, strategic partnerships, strategic programs lead.
Construction Management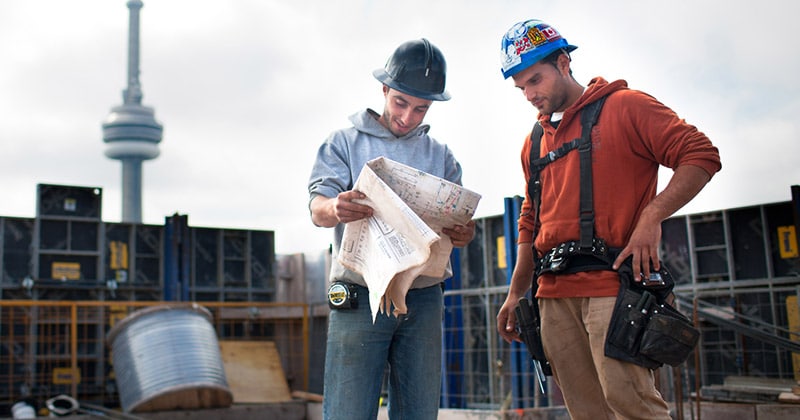 Building, construction and facilities industries produce many types of business management jobs. Often, technical knowledge is required along with standard business management skills such as communication, finance and leadership. You may be responsible for managing: construction / engineering projects, design projects, properties and facilities (such as schools or age care homes), or associated cost budgets.
Job titles: contract manager, construction programmer, cost engineer, estimator, facilities manager, quantity surveyor, site manager.
Entrepreneur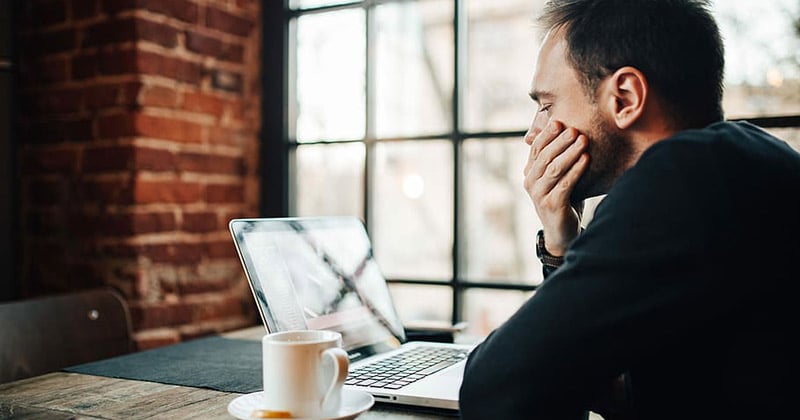 Being an entrepreneur is not so much a job as a lifestyle. You start a business and work hard at making it grow. You may not have a defined salary. Entrepreneurs manage the development of startups. They make all manner of decisions about how the business develops, and they may also do many of the laborious tasks (depending on financing). Ultimately, an entrepreneur has a vision for how something can be done better and then sets about turning vision into reality.
Job titles: business owner, company co-founder, company director, company founder, company owner, entrepreneur, I run a ... business, serial entrepreneur.
Finance Manager
A finance manager is responsible for monitoring and advising on the finances of a business entity. Generally, you'd be expected to have a business degree with a major in accounting or finance. Good financial management is essential for the success of an organisation. Financial managers work with decision makers to ensure spending is well managed and consistent with strategic goals.
Job titles: commercial finance manager, corporate services manager, executive finance manager, finance director, financial controller, group finance manager, IT finance manager, project finance partner, regional finance manager.
General Manager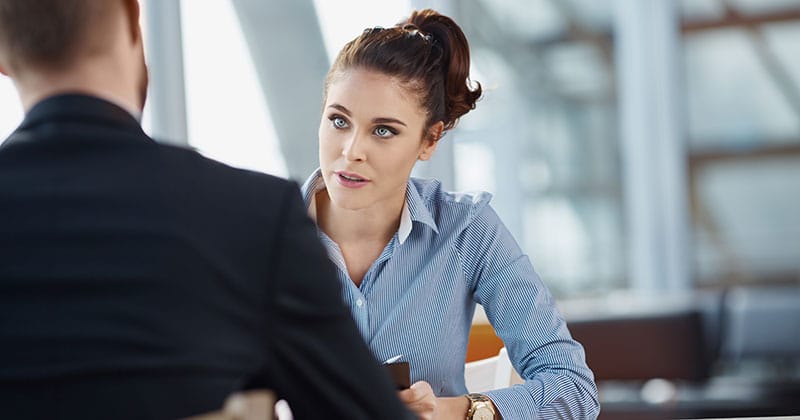 When you rise to the position of general manager, you may have multiple team managers who report to you. General managers are true management specialists. When proper delegation and reporting processes are in place, a general manager is able to focus on leadership and strategic direction rather than small day-to-day decisions. Many of the required skills are transferable, potentially allowing for career movement across industries.
Job titles: general manager, general manager of finance and administration, general manager of football, general manager of student services, general manager operations, general manager people and culture.
Information Technology Manager
An information technology manager is generally an IT expert who has risen to an administration and leadership position. He or she would be expected to have a well-rounded knowledge of how to meet the IT needs of an organisation. IT managers make decisions around the development and maintenance of information systems and software. They achieve goals by a combination of purchasing ICT services, and hiring and developing support staff.
Job titles: head of information technology, IT cyber compliance and assurance manager, IT finance manager, IT manager, IT operations lead, manager information and knowledge, manager information technology, manager information management systems, technology manager.
Operations Manager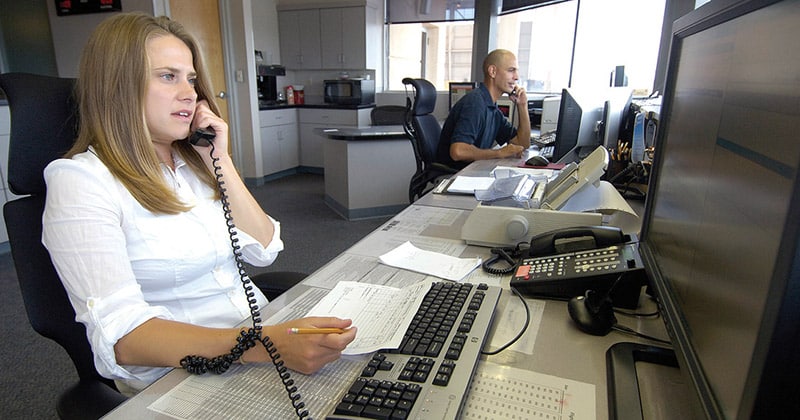 Operations managers are responsible for business activities at the "doing" stage. They may oversee a manufacturing process, the delivery of a service, or a facility such as a tourist park. While industry knowledge may be essential for certain roles, your performance also greatly depends on transferable qualities (such as energy, self motivation, leadership and communication with staff).
Job titles: manager customer delivery, manager operations, operations manager, operations manager utilities, production team manager, regional operations manager, sales operation manager, transport operations manager, warehouse manager.
Product Manager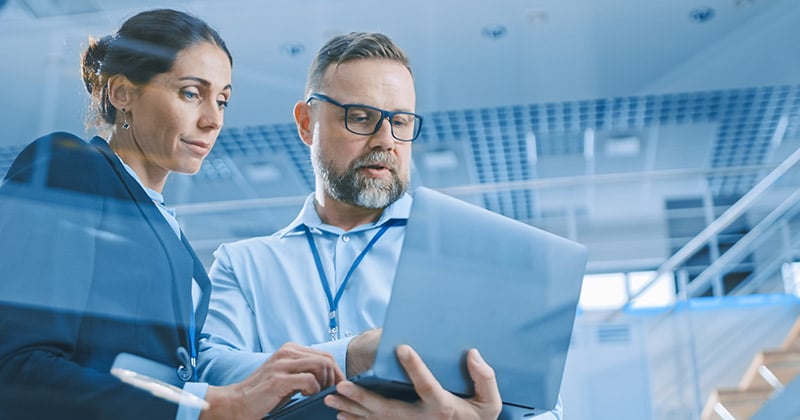 The success of a product or product line is often essential to the success of a company. For that reason, we have product managers. A product manager maximises the commercial returns on a product by ensuring it's produced efficiently and to a high standard, meets customer needs, and is marketed effectively. To build a career in this field, you should have good business skills and also technical skills in the industry. You may work with senior company executives, production staff and marketing specialists.
Job titles: assistant product manager (graduate position), clinical product manager, global product manager, IT vendor product manager, product manager, product manager asset management, product manager power transmission, senior product manager.
Project Manager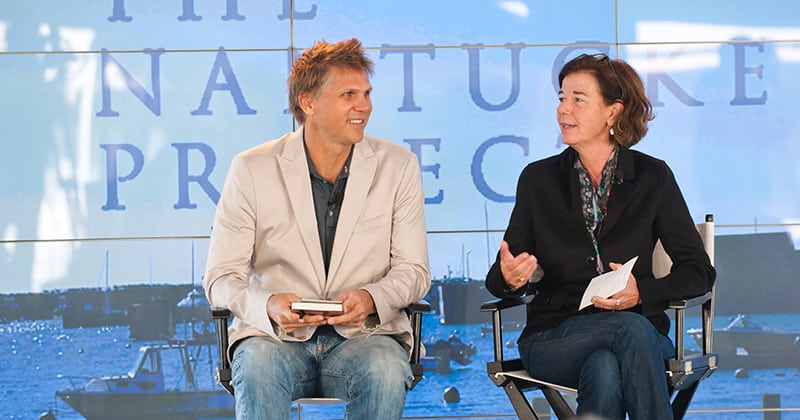 A project manager has responsibility for a discrete task with start and end points (i.e. a "project"). In addition to general management skills, project managers should have a strong grasp of project management principles and deep knowledge of the particular industry (e.g. construction, engineering or IT). Formal study to be a project manager generally happens after you've acquired significant professional experience.
Job titles: assistant project manager, manager strategic project delivery, marketing project manager, process improvement project manager, project coordinator, project manager, project officer.
Sales Manager
A sales manager is responsible for the team who are doing the selling. In a retail (business to consumer) setting, they may be called a retail manager. They provide instruction, mentoring, leadership and supervision. They may also do recruitment and develop big-picture sales strategies. A career in sales management relies on first gaining sales experience and being good at it. For university graduates, this career possibility is a reason why you might consider taking a regular sales job.
Job titles: director of sales and marketing, health club manager, national sales manager, regional sales manager, retail manager, sales executive, sales manager, Salesforce effectiveness lead.
Small Business Manager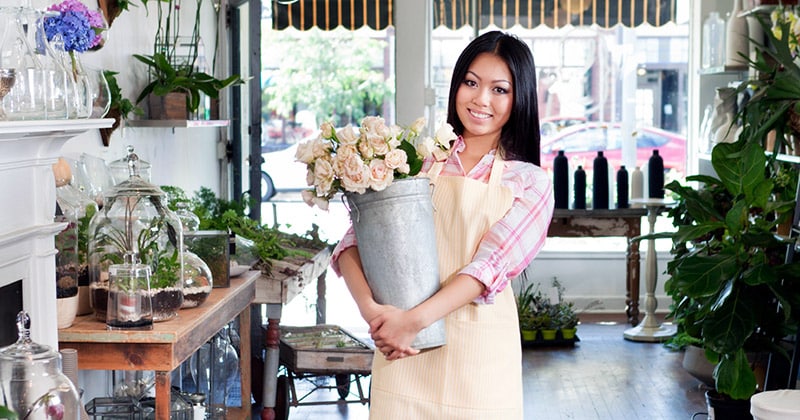 Small business manager is a job that's not usually advertised. To be one, you may need to start a business, buy one, take over a family business, or work your way up as an employee. Small business managers may run the whole show, particularly if there's no more than a few staff. Alternatively, they might be an owner who delegates responsibility for day-to-day management. Or they could be that person who is paid to manage business operations.
Job titles: farmer, franchise manager, hairdressing salon manager, I own and manage a ... business, restaurant owner, shop owner, store manager.
Team Leader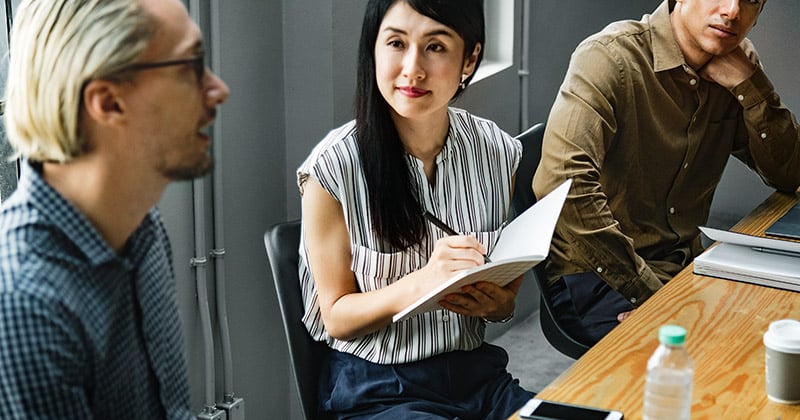 A team leader manages and supervises a team, while reporting to a general manager or other senior person in the organisation. The duties of a team leader depend on the size of the team and level of supervision required. Where management needs are light, the leader may do much the same work as the other members of the team. Conversely, where there's a heavy management workload, the leader may be restricted to duties such as task delegation, supervision, quality control, staff development and recruitment.
Job titles: client services team leader, customer support team leader, director, manager, operations team leader, production team leader, team leader.
Jobs in Australia
Manager positions are always opening and most professions give you the opportunity for a management career. Wherever a group of workers needs to be organised, there could be a role for a business manager. Here are the largest fields.
Projected jobs by 2022 (12 largest categories)
| | |
| --- | --- |
| Retail Managers | 238,340 |
| Advertising, Public Relations and Sales Managers | 157,284 |
| Farmers and Farm Managers | 127,001 |
| Construction Managers | 100,919 |
| Cafe and Restaurant Managers | 83,674 |
| Other Hospitality, Retail and Service Managers | 79,200 |
| ICT Managers | 76,381 |
| Other Specialist Managers | 59,923 |
| Production Managers | 57,970 |
| Finance Managers | 55,914 |
| Chief Executives and Managing Directors | 54,256 |
| Human Resource Managers | 52,886 |
Source: Department of Employment, Australia
Business Management Online Degrees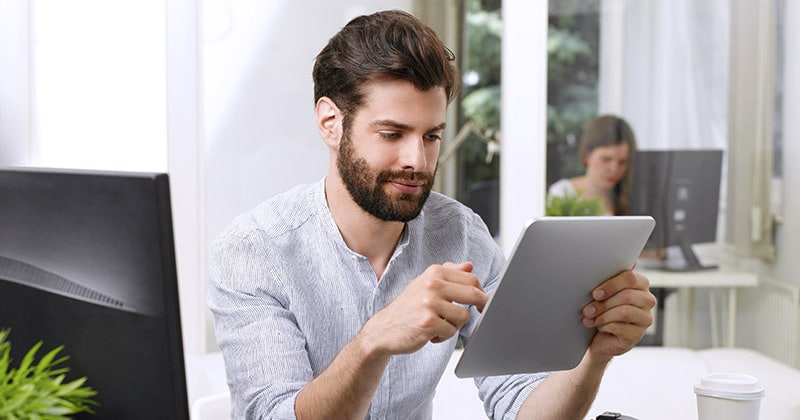 Business management is available as a major within a Bachelor of Business (or Bachelor of Commerce) degree. Students study organisation and leadership along with core business subjects such as accounting, finance, marketing and statistics. Online degrees allow for flexible, part-time study.
Bachelor of Applied Business (Management)
Ducere Global Business School offers a management major as part of its Bachelor of Applied Business. The program is fully online and available Australia-wide. The emphasis is on applied learning and students never have to sit long exams. Students are able to work in teams to complete online projects with leading Australian companies. You are able to gain experience and connections naturally by doing the program.

Online MBA Degrees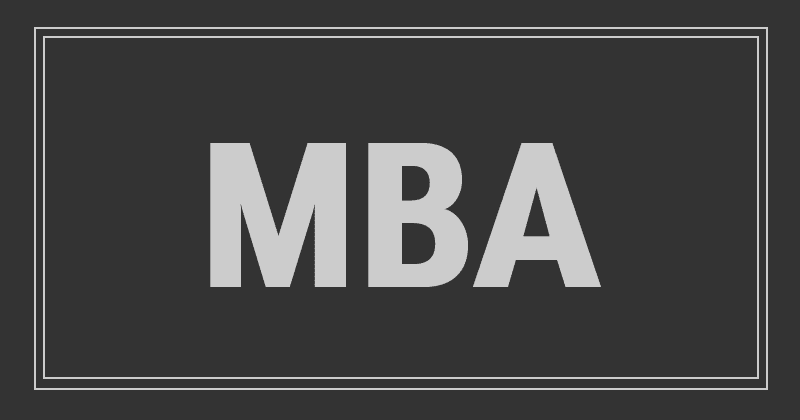 The most popular way to study business management is by doing a Master of Business Administration (MBA) degree. Online programs are available to save you time and money. These courses are ideal if you have some professional experience already -- not necessarily in "business" -- and want to build your management skills and qualifications.
MBA (Innovation and Leadership)
You can earn your MBA without doing exams via the 100% online program run by Ducere Global Business School. The courses emphasises applied, practical learning more than other MBA degrees. Students participate in online group projects with some of Australia's leading companies. Completion rates are excellent, showing that the program keeps people engaged and motivated.

MBA (Managing and Leading People)
SCU Online offers a management specialisation as part of its MBA. Topics include human resource management, and organisational change and development. The program is modern, allowing you to complete each unit in less than 2 months. You make steady progress (instead of facing the pressure of end-of-year exams). The course is highly affordable and can be fast-tracked with credit for prior learning.

Master of Business Administration (Global)
Just about everything you could want in an online MBA is available from James Cook University. The affordable program runs year-round – allowing for accelerated completion. Students do one unit at a time, meaning you can combine study with full-time employment. A Student Success Advisor is available to help and you can access all required materials through LearnJCU. The program contains study streams that include organisational leadership, global perspective and strategy, and data management and analytics.