11 Best Jobs for Backpackers and Other Holiday Travellers
Here's a list of the 11 best jobs for backpackers and others in Australia on a working holiday visa (which are available to people aged 18 to 30).
You should know that getting a job while on holiday in Australia isn't always easy. Usually, employers are looking for people who can stick with a job for longer than their seasonal holiday or gap year.
But the good news is that certain industries consistently produce short-term work that's ideal for young travellers. After searching through job ad sites, we've come up with a list of the best employment opportunities. These are Australia's top working holiday jobs.
Au Pair, Nanny or Home Helper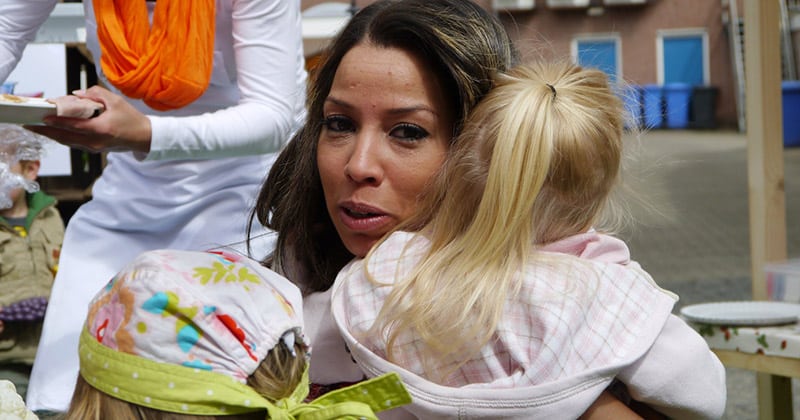 Au pair, nanny and home helper are among the most popular jobs for backpackers in Australia. These positions are available all over the country, especially in highly populated areas (although there are numerous rural positions). Most employers in this category are private families and households. It can be helpful to find work through an agency. Some au pair and nanny jobs ask for applicants who speak a specific foreign language (for example, French or Russian).
Seasons: Demand for au pairs and nannies will often be significantly higher during the school holiday seasons, which take place in April (for Term 1), June / July (Term 2), September / October (Term 3), and December / January (summer break). The exact dates and duration of each holiday vary from state to state. Some positions are only for after-school hours, or involve taking care of very young children who aren't yet school age.
Pay: If you have a live-in position, your pay will likely be significantly less than the Australian minimum wage. For example, your compensation as a live-in au pair could be half the minimum but with free room and board.
Job titles: au pair, au pair / mother's helper, au pair / nanny, au pair / waitress, basic gardening / housework, care worker, child minder, child minder-school holidays, cleaner / cook, demi pair, domestic assistant, domestic cleaner, domestic help, domestic work, driver / au pair, gardener, gardening / babysitting, governess / home tutor, home carer, home helper, home help pet care, home help / nanny, home care worker, home tutor, home tutor / teacher, homeschooling teacher, house cleaner, house / dog sitter, housekeeper, housekeeper and cook, housekeeper / gardener, housekeeping assistance, live-in au pair, live-in au pair / mother's helper, live-in carer, live-in housekeeper / cook, live-in nanny, mother's helper, music tutor, nanny, nanny / farm hand, nanny / housekeeper, nanny / house manager, personal carer, personal house assistant, remote au pair, rural au pair.
Farm Work
Like the fruit picking work we'll describe later, jobs in the general farm work category usually involve a large amount of very hard, physically challenging work. Many farm work jobs are considered 'regional work', meaning there could possibly be the opportunity to extend your work permit to two years total if you work a certain number of hours. It's important that you verify that the specific job you apply for does indeed qualify for this program, and that the employer will give you the number of hours that you need. As farm work jobs tend to be located in relatively isolated areas, you'll need to take your transportation needs into consideration when accepting a job. It's advisable to find a farm work job using a reputable agency. This will reduce your risk of dealing with people who are dishonest or hope to exploit you. Be extra careful if you're a woman, as there have been reports of backpackers experiencing sexual harassment and assault.
Seasons: Opportunities for farm work are available across the non-arid regions of Australia at all of times of the year. Australia's climate ranges from tropical in the north through to almost English-like conditions in southern Victoria and Tasmania. Jobs involving harvesting and produce packing tend to be seasonal, while others may be available most or all of the year in some places.
Pay: Farm work jobs that pay on an hourly basis should provide at least the minimum wage. Keep in mind that room and board expenses subtract from your take-home pay.
Job titles: beekeeping assistant, capsicum packing, chainsaw operator, Christmas tree farm-general hand, combine operator, cotton irrigator, dairy farm hand, dairy milker, dressage groom, farm allrounder, farm hand, farm labourer, farm machinery operator, flower picker, forestry pine planting, forklift operator, fresh produce processing, garlic harvest, grain harvest worker, general farm work, groom / rider, harvest work, header operator, honey packer / beekeeping assistant, horticultural labourer, irrigator, meat processing worker, milk harvester / calf rearer, mushroom picker, nursery worker, olive farm hand, packer, piggery farm hand, polo horse groom, rose farm work, salad washing facility staff, spray operator / farm hand, sweet potato vining, stable hand, stable hand/groom, stud hand, sugar cane farm hand, sweet potato planting, tractor driver, truck driver, vineyard hand, vineyard worker, woofer, yearling preparation groom.
Fruit Picking
Fruit picking is one of the most common types of work for backpackers on working holidays in Australia. But you must be prepared for very physically demanding work. Some types of fruit are more challenging to work with than others. Banana and citrus fruit picking can be especially taxing. Fruit picking jobs are usually situated in remote locations, and you'll probably be able to live on-site (the rent could be deducted from your paycheque). Find out the transportation requirements for the job before you apply, as you might need a car. Many fruit picking jobs are considered 'regional work', meaning that working in this industry might give you the chance to extend your working holiday permit to a second year. If such an extension is something that interests you, verify that each individual job you apply for indeed offers this opportunity. Make sure that you do your research on potential farms and farmers. Some backpackers have been put in difficult or even dangerous situations by unethical employers. This is especially relevant to women, as there have been some cases of sexual harassment and assault. You might find it advantageous to find work through a reputable agency.
Seasons: The fruit picking jobs available depend on the season and which fruits are grown in each region at that time. As physical labour in extremely hot weather can be especially difficult for many people, you might want to avoid working in northern regions (such as northern parts of Queensland and the Northern Territory) during the Australian summer, which is December to February.
Pay: Depending on your employer, you might be paid by the amount of fruit you pick (for example, by the bucket or basket) or by the hour. The rate should usually work out to something similar or better than the national minimum wage. If you're being provided with room and board, these expenses are likely to come out of your wages.
Job titles: apple and pear picker, apple picker, apple pruning, apricot picker, banana bagger, banana farm worker, banana labourer, blueberry picker, cherry picker, cherry tomato picker, citrus picker, citrus picker / packer, fruit picker, fruit thinner, fruit thinner (apples and pears), grape farmhand, grape picker, kiwi fruit picking, lychess picking and packing, mandarin packer, mango picker, mangoes picking and packing, orange picking, packing worker, pear and plum picker, pear picker, raspberry and blueberry picker, raspberry picker, strawberry harvest worker, strawberry packer, strawberry picker, strawberry picker / packer, tomato packer, tomato picking, watermelon picker.
General Labour and Trade
If a job in general labour and trade would be an ideal part of your backpacking adventure, you'll be pleased to hear that there are plenty of positions in this area available all over Australia. Some positions (such as that of electrician) will require existing qualifications, certifications, and / or licenses. A few examples of potential employers are builders and building companies, independent tradespeople, factories and warehouses, and landscaping companies.
Seasons: Some of these jobs might be more seasonal in nature (for example, building jobs). In Australia, winter is from June to August, spring from September to November, summer from the beginning of December to end of February, and autumn from March to May.
Pay: While most jobs are paid on an hourly basis, some may pay per project instead. Jobs that are paid on an hourly basis should offer the generous Australian minimum wage at the very least, with many providing more.
Job titles: arborist / climber, automotive technician / mechanic, bicycle mechanic, bobcat / excavator operator, bricklayer, bricklayer's assistant, cabinet maker, carpenter, carpenter / joiner, carpet layer, chainsaw operator, civil labourer, cleaner, concreter, construction labourer, data cabler, delivery driver, demolition labourer, diesel mechanic, dog groomer, electrician, exhibition and event labourer, factory hand, factory packer, fork lift operator, furniture delivery driver, furniture removalist, gardener assistant, general labourer, handyperson, kitchen installer's assistant, landscape gardener, live-in maintenance person, mechanical fitter, machinery operator, meat processing worker, metal roofer, pamphlet delivery, panel beater, pest control, plumber, plumbing trainee, production worker, property maintenance, rail worker, refrigeration mechanic, renderer, residential and commercial painter, roofer, scaffolder, sewing machinist, stonemason, tiler, tradesman labourer, traffic controller, tree planter, truck driver, truck mechanic, upholsterer, UPVC window fabricator / installer, vehicle detailer, warehouse assistant, welder, window installer, yellow pages telephone book distributor.
Healthcare Jobs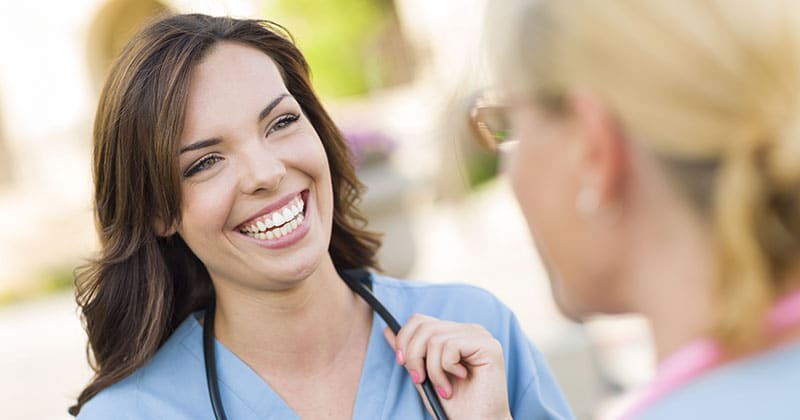 If you have the appropriate qualifications, a job in healthcare might be an option for you while in Australia. Various healthcare jobs can be found all over the country. Some types of positions in this category may be more easily found in densely populated areas. Examples of employers include nursing agencies, dentists' offices, private households, hospitals, spas, and community care services organisations. Australia is experiencing a serious shortage of nurses, and it has been reported that many Australian nurses are considering leaving the profession. These are the major reasons why there are currently many temporary nursing positions available to qualified working holiday visitors.
Pay: The pay for many of these jobs (especially the professional positions requiring certification) is excellent, making them a potentially wonderful choice for saving money and gaining extra professional experience while on your working holiday.
Job titles: AHPRA registered nurse, assistant in nursing, beauty / spa therapist, carer, clinical educator, clinical facilitator, clinical facilitator for nursing student, clinical nurse educator, community-based registered nurse, community nursing supervisor, community support worker, critical care registered nurse, dental assistant, dental hygienist / oral health therapist, dental nurse, dental receptionist, disability support facilitator, disability support worker, health coach, home care worker, icu nurse, intensive care nurse, Italian speaking carer, live-in carer, massage therapist, mental health nurse, naturopath, nursing assistant, nurse facilitator, nutritionist, paediatric icu nurse, patient care attendant-community care, patient services assistant, personal care worker, personal carer, personal live-in carer, physiotherapist, registered midwife, registered nurse, rehabilitation support worker, remedial massage therapist, remedial / sports therapist, specialist nurse, support worker.
Hostels and Hotels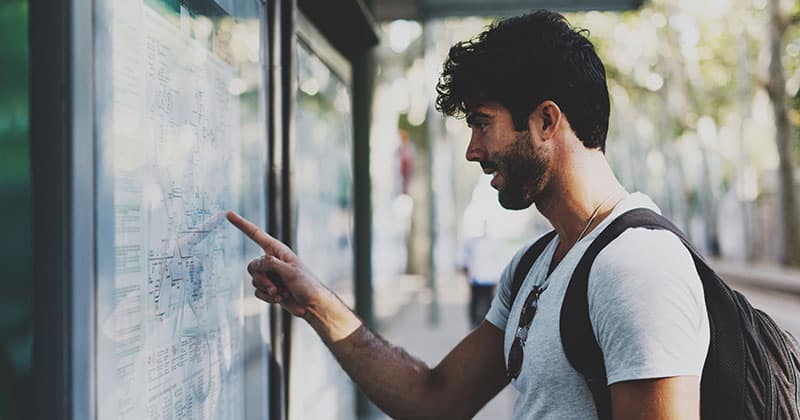 It's common for backpackers to work in the hostel where they're staying, either for minimum wage or free accommodation. You should be aware, however, that some hostel owners take advantage of backpackers, paying them less than they deserve. Be careful when choosing your hostel, as some have working conditions that are far less than impressive. There are websites where you can do research to find out about the best and most popular locations. To find a job at a hostel, you can simply ask at the one where you're staying or take a look at job boards. Usually, you'll only be able to keep your hostel job for as long as you're staying there. If you don't want to work in a hostel, there are also jobs in motels and hotels that might interest you.
Locations: Most hostels are located in cities and areas favoured by backpackers. Some of the most popular cities and towns include Sydney, Melbourne, Adelaide, Byron Bay, Fremantle, Surfer's Paradise, and Cairns. Hostels are also found in remote areas for backpackers working in fruit picking or farm work.
Seasons: Backpackers stay in Australia all year round, so it shouldn't be a challenge to find hostel work at any time. However, the Australian winter (June to August) is the slowest period for tourism, so you might have greater difficulty in finding and securing a motel or hotel job during that time.
Pay: If you're being paid for your work (as opposed to just being given free accommodation), make sure that you are indeed being paid at least the national minimum wage. While working in a hostel for free accommodation can be useful, it's not a good choice for backpackers hoping to save money.
Job titles: bar / hotel housekeeper, bar staff with free accommodation, breakfast cook / chef, cleaner, cleaner / gardener, cook / chef, country hotel allrounder, country hotel barmaid, dishwasher, doorman / concierge, guest services attendant, hospitality allrounder, hospitality professional, hostel duty manager, hostel helper, hostel staff work for accommodation, hotel cleaner, hotel cleaner and bar work, hotel front desk receptionist, hotel reception / guest service agent, hotel / restaurant receptionist, hostel worker, hotel assistant, hostel volunteer, housekeeper / kitchen hand, live-in bar attendant, live-in caretaker, live-in cleaner, live-in room cleaner, lodge manager / cleaner, maintenance assistant, motel allrounder, motel cleaner, motel receptionist, motel worker, night manager, public area cleaner / gardener, resort allrounder, resort housekeeper, room attendant, short order cook, waitress / housekeeper for hotel, work for accommodation.
IT / Technology Jobs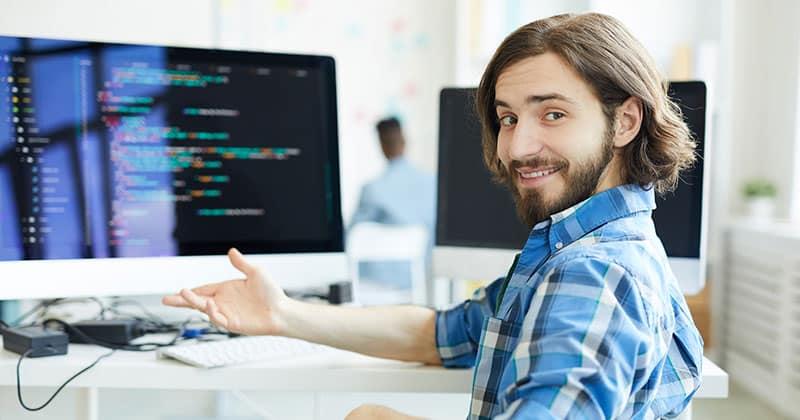 Backpackers with appropriate experience or expertise might be able to find jobs in IT. Positions in this field tend to be most plentiful in cities. IT jobs can be found at technology companies and many other workplaces. As a backpacker on a holiday visa, you might have difficulty in competing with Australians for these positions. You'll be in a good position, however, if you have an impressive amount of experience and/or know someone in the company who can recommend you.
Pay: While some jobs will offer hourly pay, others might provide pay on a per project / task basis. Positions that pay on an hourly basis should pay at least the minimum wage. Many will offer more.
Job titles: audio visual technician, cloud sales and marketing, CNC operator, contract front end developer, contract full stack developer, digital marketing internship, embedded software engineer, graphic designer, ICT help desk officer, iPhone and iPad / mobile phone repairer, IT project management, java developer, marketing automation manager, .net developer with sitecore experience, .net web developer, sharepoint / .net developer, social media marketer, systems engineer, technical support analyst, technology development coordinator, test and tag technician, video editor / graphic designer, VOIP line / phone line tester, web designer, web development consultant, web developer / consultant, web graphic designer, web page designer.
Office Work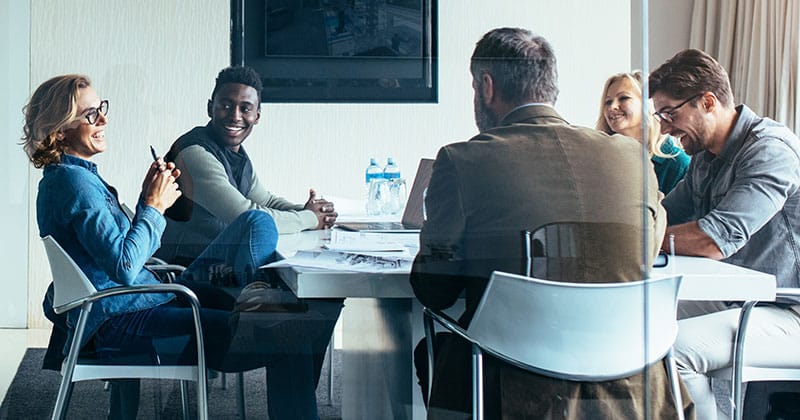 While many offices are generally wary of backpackers because of the high turnover rates associated with them, it's possible to find an office job if you can get a referral from someone already in the company. You can also try applying online, but have other alternatives in mind in case this doesn't lead to a job. Jobs in offices can be found all over the country, especially in cities. Office jobs generally offer much greater job security than most other job categories popular with backpackers. If you're lucky, perhaps you'll find an office job that relates to a possible future career in your home country. You could gain directly relevant experience. Most positions in the office jobs category offer regular daytime hours.
Pay: Office jobs tend to pay very well, often significantly above the minimum wage.
Job titles: accounting assistant, account manager, accounts payable officer, accounts receivable officer, administration assistant, appointment setter, appointment setter / lead generator, call centre representative, corporate receptionist, customer helpdesk consultant, customer service advisor, customer service agent, customer service consultant, customer service representative, data entry clerk, graphic designer, HR assistant, inbound customer service representative, insurance claims consultant, internet researcher, legal secretary, marketing assistant, manager assistant, manager-inbound sales, market research interviewer, medical assistant, medical secretary / receptionist, office administrative assistant, office assistant, office work, outbound call centre agent, outbound telemarketer, payroll analyst, payroll officer / payroll administrator, personal assistant, project data officer, property claims consultant, receptionist, recruitment consultant, recruitment resourcer, sales consultant, social media intern, telefundraiser, telemarketer, travel consultant.
Restaurants, Cafés and Bars
If you like serving the public and don't mind long hours, a job working in a restaurant, café, or bar might be the right choice for you. Keep in mind, though, that you might come across distressing or possibly offensive situations with patrons in places where alcohol is served. Jobs in this industry can be found all over Australia, especially in cities and towns. One of the best ways to find a job in a restaurant, café or bar is to pass out your resume in person.
Certification: RSA (Responsible Service of Alcohol) certification is required for jobs in bars and restaurants. Depending on the state in which you want to work, you may be able to complete this online.
Seasons: Restaurants, café, and bars are often most likely to be hiring during the busiest tourist season, which is summer (December to February). The Australian winter (June to August) is probably not a good time to look for work, as it is the slowest season for tourism in southern Australia.
Pay: You'll probably earn the generous Australian minimum wage in this industry. Tipping is much less common in Australia than many other places, but there are still people who will tip if they're especially happy with the service you've provided.
Job titles: assistant cook, assistant restaurant manager, baker, bakery assistant, baker / patissier, barista, bartender, breakfast cook / chef, café allrounder, café assistant, café chef, café manager, cashier / café allrounder, chef, chef / cook, chef de partie, commis chef / cook, cook, counter attendant, dishwasher, eco lodge cook, fine dining wait staff, food and beverage attendant, food runner, food taster, floor manager, flyer distributor, front of house staff, hostess, junior sous chef, kitchen and catering assistant, kitchen hand, kitchen hand / dishwasher, kitchen hand / cook, kitchen manager / cook, kitchen steward, pasta cook, pastry chef, pizza delivery driver, pizza maker, roadhouse allrounder, roadhouse attendant, restaurant manager, short order cook / chef, sous chef, sushi chef, sushi making staff, wait staff, waiter / waitress, waitperson, wood oven pizza maker.
Retail
Retail work might be an excellent choice if you like working with people and serving the public. These positions can be found all over Australia, especially in cities. One of the advantages of retail work is the fact that it generally offers a relatively high degree of flexibility. Retail jobs are found in many different industries including, for example, clothing, accessories, food, technology, beauty, jewellery, and car rental services.
Seasons: Retail work is generally seasonal in nature, with the period leading up to Christmas (which is summer in Australia) being the busiest period for hiring. You should be aware that there are usually layoffs of workers (especially new hires) after that season is over.
Pay: While many retail jobs pay minimum wage, some pay more (quite commonly two or three dollars more).
Job titles: accessory shop clerk, amusement machine merchandiser, artistic retail worker, beauty / spa therapist, cellar door staff, customer service and sales assistant, customer service assistant, customer service-car rental, customer service representative, customer service sales assistant, fruit shop assistant, gourmet food sales-retail floor, jewellery shop clerk, luxury retail concierge, motorcycle and parts sales, pop up shop staff, promotions staff, retail assistant for hardware store, retail clothing assistant, retail jewellery sales person, retail sales assistant, retail sales brand ambassador, sales representative for teeth whitening shop, sales assistant-store demonstrator, sales representative, sales specialist (mobile phones and plans), Santa photography set supervisor, ski boot fitter, shop assistant, smartphone sales advisor / customer service, snow skiing retail assistant, sunglasses sales person, supermarket assistant, toy demonstrator, travel sales staff.
Sports and Recreation Jobs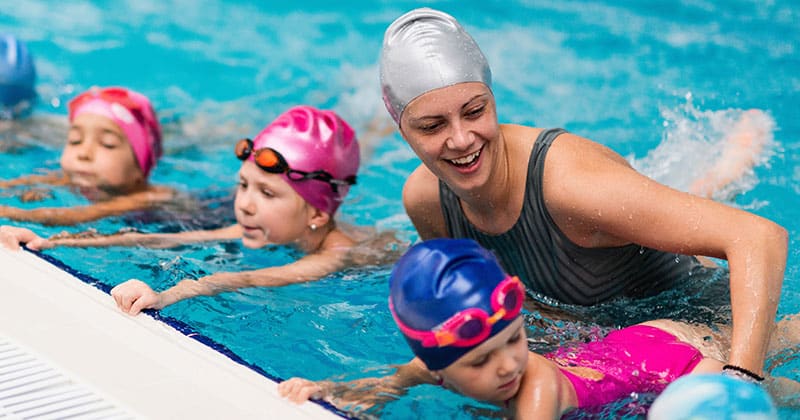 If you're the sporty type, and especially if you have advanced skills in an area such as swimming or tennis, you might be a good candidate for sports and recreation work. Potential employers include football clubs, tennis clubs, horse racing stables and establishments, swimming schools, sports institutes and clubs, and lifestyle centres.
Seasons: Jobs in this category are seasonal due to the nature of the sports or other activities involved.
Pay: While some jobs might be paid on an hourly basis, others could offer compensation on a per-project or task basis. Positions with hourly pay should offer the Australian minimum wage at least.
Job titles: assistant tennis coach, baseballer, basketball referee, boat operator, cricket coach, cricket umpire, diving coach, equestrian horse training, female soccer player, fitness / wellness coach, football coach, football (soccer) player, futsal coach, futsal junior development coach, futsal goal keeper, futsal player, gymnastics coach, gymnastics teacher, handball referee, hang gliding assistant, health nutrition and fitness coach, hockey coach, junior soccer / football coach, kitesurfer, netball coach, netball umpire, powerboat tour guide, rugby union player, school rowing coach, semi-professional soccer player, soccer referee, softball umpire, sports nutrition coach, stablehand / racehorse strapper, swim school coordinator and OOSH educator, swim instructor, swim teacher, swimming coach, tennis coach, touch football coach, touch football referee, track work rider, touch rugby coach, touch rugby umpire, volleyball umpire, waterpolo referee.
Backpacker Jobs in Australia
Backpackers are usually employed in job sectors such as retail sales; caring for children; helping in kitchens, hotels and restaurants; and doing casual work on farms, orchards or factories. Below are total job numbers in Australia for popular backpacker job types.
Note that actual work availability depends on the percentages of jobs going to working holiday tourists (instead of locals).
Projected job numbers by 2022
| | |
| --- | --- |
| Sales Assistants (General) | 554,300 |
| Child Carers | 167,900 |
| Kitchenhands | 148,800 |
| Waiters | 136,500 |
| Bar Attendants and Baristas | 112,900 |
| Building and Plumbing Labourers | 62,900 |
| Packers | 62,000 |
| Housekeepers | 40,500 |
| Cafe Workers | 36,900 |
| Crop Farm Workers | 33,900 |
Source: Department of Employment, Australia 2018
Backpacking Essentials
You've just arrived in Australia?
Or you'll arrive soon in Australia?
Whatever your answer is, now it's time for the fun to begin…;-)
Here is a list of the things you need to do either you have arrived or you're about to begin your journey of a lifetime!
Your first week in Australia is going to be busy one. To get you organised (so you'll have more time to enjoy your new surroundings), we have few bits of information for you.
1. Get a Mobile SIM Card

Buy an Australian SIM card such as Amaysim as soon you can so you can start making calls. You will also need to have a phone number to put on your resume (so the sooner you get one the sooner you can start applying for jobs) and mobile number is must while opening your bank account for the security on to your account.
We recommend Amaysim. Did you ask why?
Its cheap to make calls within Australia, 12c (cents) per minute with no connection (flagfall) fee and international starts from just 6c (cents) per minute with no connection fee.
Powered by Optus 3G Network – covering 97% of Australians and second biggest network in Australia
Its a pre-paid
No hidden or extra charges
Popular among backpackers
You can buy SIM card from our reception or from any supermarket around Australia
If you plan on moving around quite a bit, or if you plan on living in a very remote or regional Australia at some point, then you really need to pick a provider with the best mobile coverage and that is Telstra. However, there are plenty of remote parts of Australia where there is no service at all, in which case you may need use local landline service for making calls and that can be expensive.
2. Open a bank account if you haven't already

We recommend Commonwealth Bank. Why?
You can open your account instantly up to three months prior to arriving in Australia
Transfer money from anywhere in the world and view your balance online before you arrive
No monthly account fees for the first 12 months. Please note, conditions do apply.
Debit MasterCard® ready to collect when you arrive in Australia and can arrange pickup from branch itself if you know which city you will be arriving.
Over 4,000 ATM's around Australia
3. Get a Tax File Number (TFN)

It's best to get your TFN sorted out as soon as you can, as you will need it before you start working. If you don't have a TFN before you start working, your employer is required by law to tax you a massive whopping 46.5% approx. Save yourself the money and the hassle and get your TFN before you start work. You can apply for a TFN on the web. You can do it any time after entering Australia.
4. Sign up to Medicare

A Medicare card is needed for you to receive medical treatment at a reduced, low rate. Getting one could save you money if you need to see a doctor. However, note that only backpackers from certain countries with a reciprocal agreement with Australia can benefit. The countries include: UK, Ireland, New Zealand, Italy, Malta, Norway, Finland, Sweden, Belgium, Slovenia and the Netherlands. To apply for a Medicare card, you need a passport and visa. You may also need to show identification demonstrating you are enrolled in your home country's health scheme. Visit the Medicare website for more information on how to apply for a Medicare card.
5. Lodging your tax return

Most people need to lodge a tax return and we recommend Taxback.com. Why?
No Refund = No Fee – Pay nothing upfront
Refunds paid to any Australian or Overseas Bank Account
Once you apply, they will email or call you
Low service fees
Resources: About the Working Holiday Maker Program (official site), Geckos Backpackers Cairns (Geckos)