Discover the possibilities of a psychology degree. From clinical and social welfare roles to more left-field choices, here are career and pay options for psychology graduates.
Career opportunities for graduates are varied. Some work as clinical psychologists while others work in related healthcare fields, such as social work. The majority follow alternative career paths.
Your job prospects are helped by understanding what's available to someone with a Bachelor of Psychology or similar degree. Here's a list of the kinds of psychology careers and jobs where the degree is essential, preferred, or at least useful. Salary statistics are included.
Table 1. Occupations and salaries for psychology graduates
What Is the Highest Paid Job in Psychology?
You may hear that being a psychiatrist is the highest paying job in psychology. This may be true in a sense but you should be aware that psychiatry is more a medical profession. Psychiatrists are medical doctors who have completed specialised training in psychiatry and can prescribe medications.
Within the field of psychology, becoming a clinical psychologist is the highest paying career. The average salary is estimated to be $113,418. Higher and lower amounts may be earned on average depending on the area of specialisation. The Psychology Board of Australia lists nine areas of recognised speciality: Clinical neuropsychology, Clinical, Community, Counselling, Educational and developmental, Forensic, Health, Organisational, Sport and exercise.
Related: 33 Different Fields of Psychology Study
If you have a psychology undergraduate degree and want to capitalise on it, you might consider a different study area at a postgraduate level. More lucrative opportunities may exist as a program manager or human resources manager for example. To increase your chances of success, you could consider degrees such as masters in human resources management or business administration.
Careers for Psychology Graduates
If you want to know what you can do with a psych degree, you've come to the right place. A Bachelor of Psychology is a generalist degree in many respects. Graduates have well developed writing and analysis skills. That's good preparation for jobs spanning government, teaching, research and administration.
However, the list focuses on careers where a human psychology major offers genuine value. They include:
clinical and other professional roles for registered psychologists
social welfare careers (for which further study may be required)
alternative career streams that are popular among psych graduates.
Career success often depends on gaining additional specialist skills to complement undergraduate studies. The list was created by analysing job ad data.
Case Manager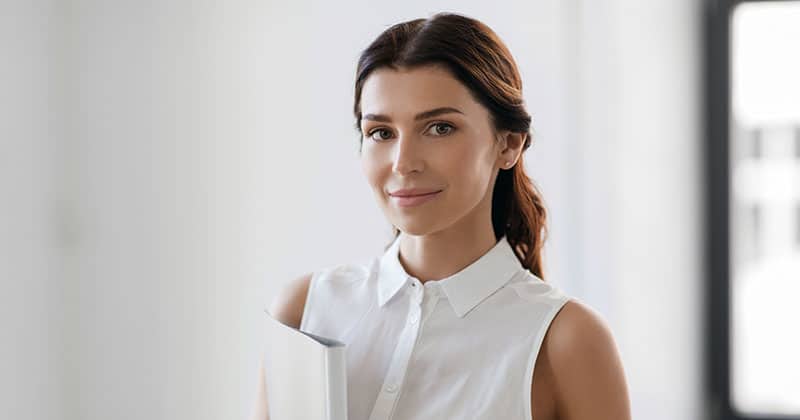 Case managers work in fields such as social and human services and community programs. Educational requirements vary, but many require a degree in a social sciences subject (such as psychology) and some field experience. If you're a caring person with good listening skills and want to help people, a case management position might be a good fit. Try to get field experience while completing your degree.
Average salary: In Australia, $85,300 is the average base pay for cases managers based on 1,300 reported salaries.
Job titles: aged care case manager, AOD (alcohol and other drugs) case manager, case manager, case manager (children, youth and family), case manager-victim support, case worker, case worker and operations manager, case worker / group worker, child and family caseworker, family support caseworker, migration support program caseworker, rehabilitation case manager, youth alcohol and other drug worker, youth case worker.
Child Care Worker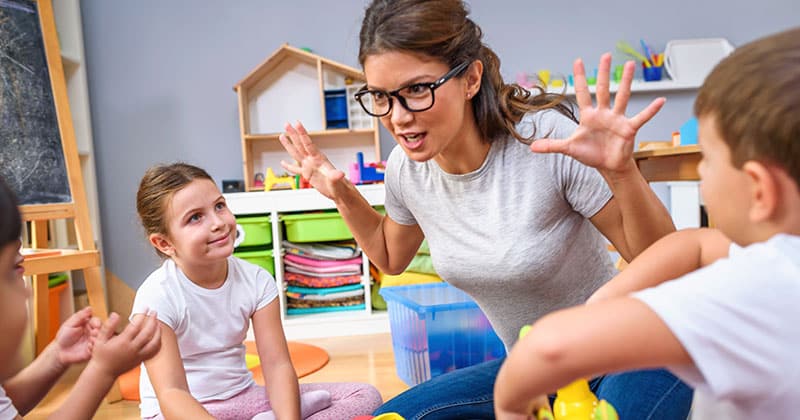 A psychology degree (especially with a focus on child psychology) is an excellent foundation for child care workers. You'll need to earn a Certificate III in Early Childhood Education and Care and/or Children's Services to embark on this career. If you eventually decide that you want to progress to a centre manager or coordinator role, you'll need to also earn a Diploma of Early Childhood Education and Care.
Pay: Childcare providers earn an average $62,434 annually based on 2,300 observations.
Job examples: advanced child care worker, child care manager, child care worker, children's services room assistant, early childhood educator, family day care coordinator.
Child Psychologist
As a child psychologist, you'd diagnose and address issues leading to behavioural and emotional problems in children and adolescents. The most common path to becoming a child psychologist is to complete an accredited master's degree or PhD after a bachelor's degree. Registration with the Psychology Board of Australia is required. If you plan to work as a child psychologist, make sure that childhood is a strong focus in your bachelor's degree and the main one of your graduate degree and research.
Earnings: The average pay for school psychologists in Australia is $101,444 per year based on a sample of 75 professionals.
Jobs: child and adolescent mental health clinician, child and family psychologist, child psychologist, child and family therapist, kids early action program (KEAPS) clinician, psychologist-early intervention, school / child and adolescent psychologist, school psychologist, youth counsellor.
Clinical Psychologist
Clinical psychologists assess and address mental illness and abnormal behaviour. These professionals rely on their extensive knowledge of the science of psychology when addressing human problems. Many clinical psychologists work in private practice. If you think that this is the field for you, you'll need to fulfill the requirements of the Australian Psychological Association and Psychology Board of Australia for registration. One path is to first complete a bachelor's degree and then a masters or PhD.
Salary: Clinical psychologists in Australia earn an average $113,418 per year based on 1,000 reported incomes.
Job titles: clinical neuropsychologist, clinical psychologist, clinician, college psychologist or counsellor, community clinician (mental health), community mental health clinician, consultant psychologist, counselling psychologist, family therapist / mental health clinician, forensic assessor, mental health clinician, psychologist, psychologist / therapeutic specialist, psychologist-senior (prison mental health services), relationship psychologist, therapeutic clinician.
Communications Specialist
A psychology program develops your ability to understand and communicate effectively with others, making it good preparation for a career in communications. One of a communication professional's most important duties is to create and promote a positive image of the client or organisation they represent. They run social media campaigns, write media releases, and often carry out more general duties related to communications for and within the company.
Pay: A communications officer earns an average $81,754 (699 observations), with higher pay available for jobs such as communications manager.
Job examples: communications specialist, community liaison officer, external communications officer (social justice and inclusion), publicist, public relations coordinator, public relations specialist.
Counsellor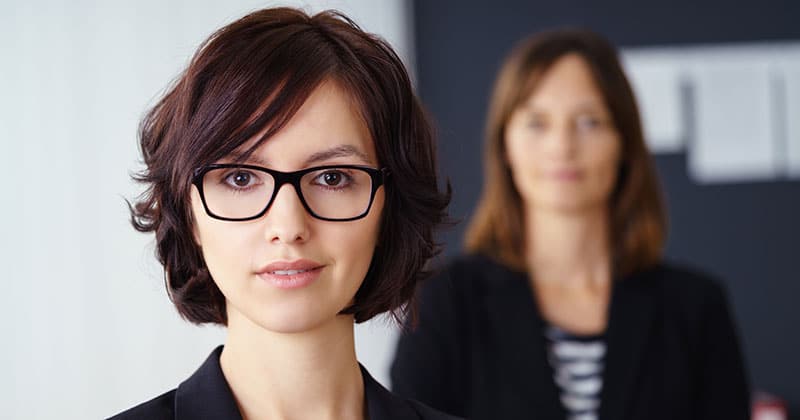 Counsellors help their clients recognise and work through issues, and the emotional difficulties that result from them. One of the primary techniques these caring professionals use is talking therapy. Some of the skills and attributes most vital to a successful counselling career include excellent listening skills, communication skills, empathy and patience. Counselling is a core professional activity for many psychologists in private practice. If you want to become a registered counsellor, you can enroll in a Graduate Diploma of Counselling program after your psych degree. The program should be approved by the Australian Counselling Association.
Salary: The average income of a counsellor is $89,222 annually based on 726 reports.
Jobs: counsellor, counsellor advocate, counsellor (clinical services team), counsellor and intake clinician, crisis counsellor, drug and alcohol counsellor, family counsellor, psychologist, school counsellor, senior counsellor, sexual assault counsellor, rehabilitation counsellor, student counsellor.
Human Resources Manager
Your degree in psychology and the insight it has given you into human motivation and behaviour is a useful background for HR. HR specialists screen, interview, and recruit new workers for their organisations. HR departments are also responsible for workplace training, compensation and benefits, and employee relations. To enter this field, you may want to combined psychological and business studies in your degree, complete a certificate or diploma in HR, and/or seek work experience in an HR department.
Pay: Human resources managers are highly paid, with an average income of $119,626 (586 sample size).
Job titles: human resources assistant, human resources coordinator, human resources intern, human resources manager, human resources officer, human resources services advisor, human resources specialist.
Marketing Specialist
Marketing careers rely on the same kinds of skills and knowledge that you build in human psychology studies. Marketing specialists create and implement marketing campaigns and strategies. These professionals also carry out research and analysis to find out which products are most likely to sell. If you want to work in this field, you'll probably need to start with an entry-level position. Formal education in marketing (such as a graduate diploma) will make you more competitive.
Indicative pay: Marketing specialists earn an average $79,886 annually (430 observations).
Job examples: community marketing officer, marketing coordinator, marketing research coordinator, market research intern, market research analyst, marketing officer, marketing specialist.
Mental Health Support Worker
As a mental health support worker, you will work closely with individuals who are experiencing psychological issues. You will provide practical and emotional support to help them cope with their condition. You will work with a team of other healthcare professionals, such as psychiatrists, psychologists and social workers, to provide a coordinated approach to care. To be eligible for this kind of work, you may need a qualification in psychology or social work, although some employers may consider relevant experience in lieu of formal qualifications. A strong desire to help people, excellent communication skills, and a non-judgmental attitude are also essential.
Earnings: The average salary for a mental health technician is $94,023, with 3.4k salaries recorded.
Jobs: Aboriginal mental health worker, community support worker, disability support worker, mental health support worker, mental health recovery support worker, perinatal mental health worker, telehealth mental health professional.
Mental Health Therapist
Mental health therapist refers to a range of professionals who provide support services, including psychologists, counsellors, social workers, and occupational therapists. Typically, you will need to complete the requirements for professional registration in the particular discipline, which will involve further university study if you only have a Bachelor of Psychology degree. As a therapist, you would help individuals who are struggling with issues such as depression, anxiety, or post-traumatic stress disorder. You would work with your clients to develop treatment plans and provide therapy and support to help them manage their symptoms and improve their health.
Salary: The average income for a mental health therapist is $90,182 based on 74 salaries reported.
Job titles: behavioural therapist, community mental health clinician, mental health clinician, mental health occupational therapist, mental health practitioner, occupational therapist, youth mental health professional.
Office Administrator
The organisational and interpersonal skills you developed during undergraduate studies will give you a distinct edge in the office administration field. Office administrators carry out administrative and management duties that ensure the people they work with can do their jobs well. Office administration jobs are found in wide range of workplaces. Examples include governmental agencies, non-profit organisations, corporations, and small businesses.
Earnings: The average income of an administration officer is $65,676 per year (4,000 salaries reported).
Job examples: administration officer, administrative support officer, office facilitator, paralegal, receptionist and administrative assistant, program administration officer, reception and office coordinator.
Probation and Parole Officer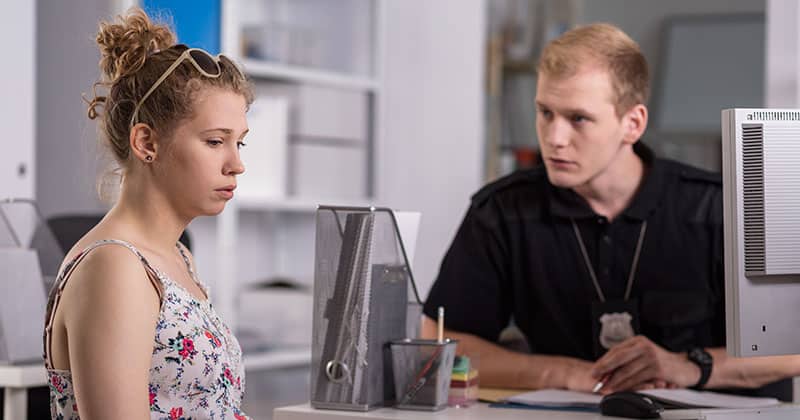 Probation and parole officers carefully monitor individuals who have been given parole from prison or detention, as well as offenders who are under community-based orders from court. They work to help in the rehabilitation and reintegration of offenders, with the goal of preventing them re-offending and returning to prison. As a university qualifications aren't a requirement for probation and parole officer jobs, your psychology degree will help set you apart from and above many other candidates. You must be a citizen or permanent resident of Australia to work in this field.
Pay: The average base salary for a correctional officer is $82,337 based on 210 observations.
Jobs: advanced case manager – corrections, corrections case manager, electronic monitoring surveillance officer, justice officer – offending behaviour program (OBP), probation and parole officer, probation services officer.
Program Manager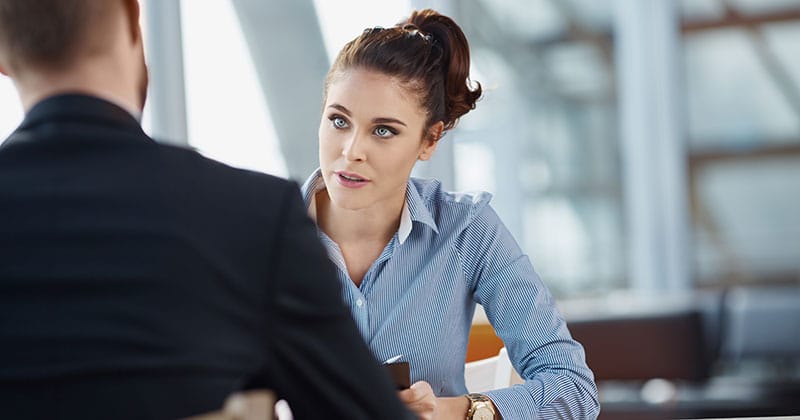 Program managers need strong communication skills and a solid understanding of human behaviour and motivation. This means that your psychology background makes you a good candidate for this challenging role. The job is to ensure the program is aligned with the organisation's objectives, monitor progress and performance, manage risks, and make necessary adjustments to ensure successful completion. Program managers also oversee the program budget, manage stakeholders, and communicate with team members and stakeholders.
Pay rates: Program managers earn an average $123,603 based on 999 reported salaries, reflecting that this is often a senior role that requires experience.
Job titles: assistant manager, centre manager, coordinator-cultural services, manager, project manager, project officer, training manager (not-for-profit community services), project coordinator, program coordinator, program leader, senior project officer, team coordinator, team leader, telephone and acute counselling services manager.
Psychologist
As a psychologist, you will help individuals of all ages to understand and manage their emotional, mental and behavioural issues. Your work will involve assessing, diagnosing and providing therapy for clients dealing with issues such as anxiety, depression, trauma, addiction, grief and relationships. To become a psychologist, study to a master's level at least and gain registration with the Psychology Board of Australia. At least 6 years of education and training is required.
Salary: The average salary for a psychologist is $102,217 per year in Australia based on 2.1k salaries reported.
Job examples: assessing psychologist, family consultant, graduate psychologist, MHP psychologist, psychologist, regional psychologist, registered psychologist, rehabilitation counsellor, remote psychologist.
Research Psychologist
Research psychologists are fully qualified psychologists who build a career focused on research rather than clinical practice. They are most often found in academic settings (such as universities), but many work in private industry, as well. Research psychologists who work in academia are most often professors, and must teach as well as conduct research. Pursuing a PhD in psychology is your best bet if you think a career in research is the path for you.
Salary: The average base income of a research fellow (all disciplines) is $112,714 based on a sample size of 393.
Jobs: postdoctoral fellow in psychology, postdoctoral research fellow, research analyst, research associate, research fellow, research psychologist, resident researcher.
Sales Professional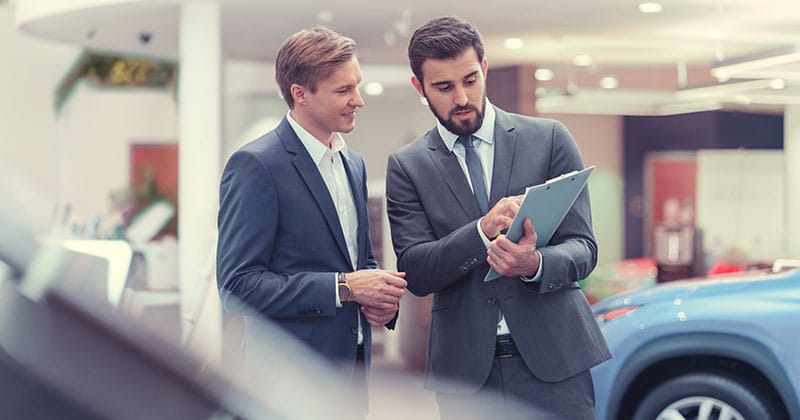 Sales is a popular career path among psychology graduates. This makes sense, as people with this kind of background have a highly developed understanding of human behaviour and motivation. It can give them an edge over competitors. Many jobs in this field will give you room to grow and progress. Find an entry-level job in a sales-related field and move forward from there. Experience is extremely valuable.
Pay: Sales representatives earn $72,722 on average based on 1,400 reported salaries.
Job titles: applications sales representative-advertising, advertising sales representative, customer experience consultant, customer service representative, customer service / receptionist, outside sales representative, regional sales representative, sales representative.
School Teacher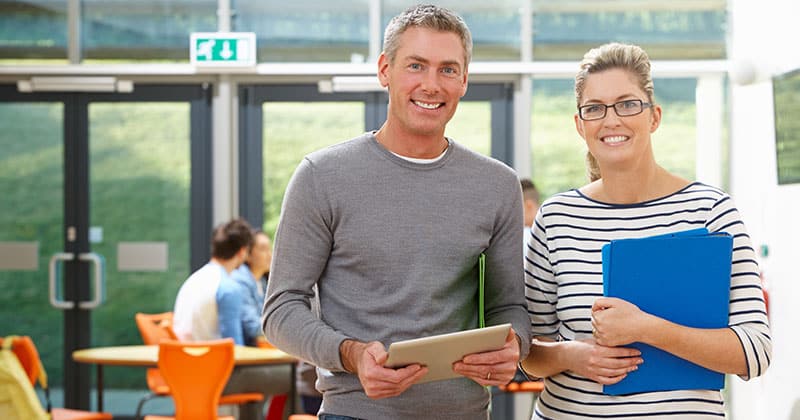 A psychology background is an excellent one for a career as a school teacher. If you think that this is the career for you, you'll need a Master of Teaching or equivalent. Some personal characteristics that make for a successful teaching career include empathy and patience; leadership skills and the ability to motivate; organisational skills; and a friendly and approachable manner.
Earnings: The average salary for a high school teacher is $91,665 per year, with 504 salaries reported.
Job examples: high school teacher, kindergarten teacher, primary school teacher, special education teacher, teacher, teacher aide, teacher librarian, teacher special education.
Social Worker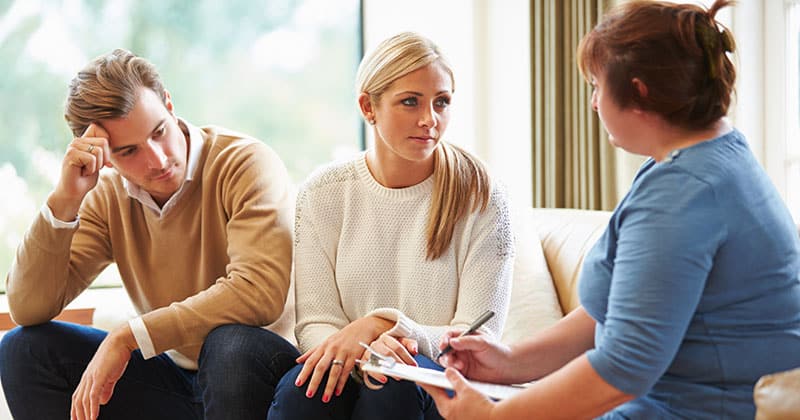 To pursue a career in this field, you'll need to enroll in a Master of Social Work degree program after finishing your bachelor's degree. A master's degree program accredited by the AASW (Australian Association of Social Workers) is necessary to gain licensure and practice as a social worker in Australia. Social workers must care about others and want to improve their lives, and need to be observant and empathetic. These professionals require highly developed listening, critical thinking, and problem-solving skills.
Income: Social workers earn $91,832 on average, based on 1,700 observations.
Job titles: child protection caseworker, child protection counsellor, child protection practitioners, community services worker, community services manager, community support worker, school social worker, school wellbeing practitioner, social worker.
Jobs in Australia
Psychologist is a significant occupational category but represents just one of the career options for graduates of the discipline. Some of the biggest potential employment areas are teaching, marketing and public relations, human resources, and welfare support.
Table 2. Projected job numbers by 2026
Postgraduate Courses in Psychology Online (Australia)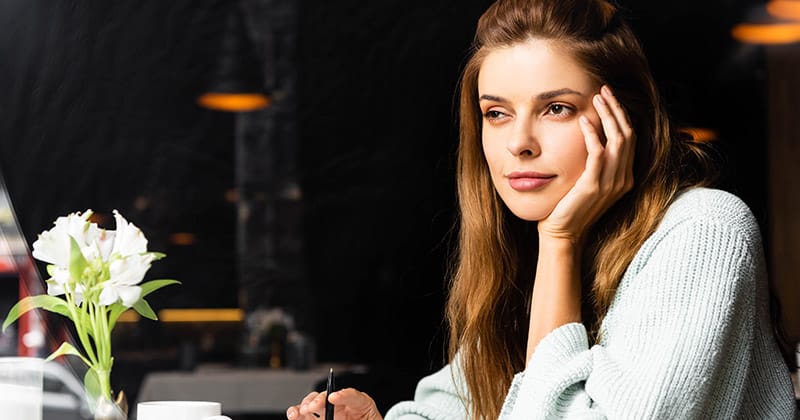 If you have a university degree (not necessarily psychology), you have some great options for online psychology courses. Through accelerated study, you can quickly earn a graduate certificate or diploma.
A Graduate Certificate in Psychology is a 4-unit course to give you basic qualifications. You can use it for professional development or as a pathway to further study.
A Graduate Diploma in Psychology gives you the same status as holding a Bachelor of Psychology degree. You can study for this qualification 100% online.
James Cook University's Graduate Certificate of Psychology is good for (a) gaining a psychology qualification and (b) testing whether you want to do advanced studies. The 4-unit course is 100% online and open to university graduates. It can be completed part-time in only 8 months. The many subjects you can choose from include social psychology, wellbeing and resilience, counselling principles and psychological disorders.
If you have a degree and want to study psychology, the Graduate Diploma of Psychology from James Cook University could be right for you. The affordable, 100% online course carries the same weight as a bachelor degree. But you can earn it more quickly by completing just 10 units of study. Each takes around 7 weeks. Topics include personality differences, individual development over time and environmental psychology.
The Graduate Diploma in Psychology from the highly regarded University of Adelaide is suitable for anyone with a university degree and an interest in the field. The 100% online course is equivalent to a Bachelor of Psychology qualification. The course contains 10 units that students complete in sequence. Subjects include developmental psychology, social psychology, and psychological health and well-being.