If you're interested in a creative marketing career, check out the story of Bob Fallon. He's the former President of the Promotion Marketing Association (United States).
Bob has some interesting insights into how to start and build a creative marketing career. For example, he recommends future marketing professionals learn psychology, be prepared to go down "non-linear" job paths and use networks to nourish your career along.
Also, see our guide which lists the main types of marketing careers available in Australia.
Marketing Background
Robert W. 'Bob' Fallon is former Chairman of the Board/President of the Promotion Marketing Association and partner/CMO of Millennium Sports and Entertainment Group, part of Devine & Pearson.
Mr Fallon is considered an industry expert in the use of promotion as a strategic communication tool and a call to immediate action. He is highly regarded by his industry peers and nationally-known for his out-of-the-box thinking, and he was responsible for numerous breakthrough initiatives during his 15-year tenure at Ocean Spray.
At Ocean Spray, he directed the efforts of many different departments including marketing services, public relations, graphic services, media planning, consumer promotions, sports and event marketing and trade marketing. Prior to joining Ocean Spray, Bob spent time at both Gillette and Schick in various marketing, sales and financial roles.
Mr Fallon served on the board of directors at the PMA for more than 12 years, and was a member of the Corporate Executive Council at WGBH, a public broadcasting company.
Bob Fallon and His Career
When did you first realize that you had a talent for business and marketing? How did you come to partner with Millennium Sports and Entertainment Group?
I don't know whether it was a talent so much as it was an interest that developed when I was in high school.
I began my career at Gillette in Finance, went from there to Schick in Sales and Marketing and then on to Ocean Spray for a 16-year stint in various marketing and promotional assignments. I left Ocean Spray with the COO and two other senior marketing executives to start Millennium.
What do you enjoy most about your job, your career?
I enjoy most coming up with the "Big Idea" that not only connects with the emotional aspect of the brand but drives a call to action. Most of this type of activity occurred at Ocean Spray.
You're Chairman of the Board/President of the Promotion Marketing Association. How and why did you become involved with PMA?
I stumbled upon the Promotion Marketing Association through contacts in the consumer-packaged goods arena — all of whom were looking for ways to leverage and extend their respective brands with synergistic promotional events and property tie-ins. Upon exposure to PMA, I recognized the value the organization brought to the industry and only with the help of volunteers.
Who were the biggest inspirations for your career?
The biggest inspirations for my career were Brian McFarland at Gillette, who was in Finance at the time, and Hal Thorkilsen, who was the CEO early on at Ocean Spray. Both men exhibited keen insight into not only the business at hand but also a macro view of the world we competed in.
What are some of your favorite projects that you've worked on in your career?
Putting together the Stars and Stripes America's Cup program was exciting, impactful and groundbreaking for Ocean Spray, and certainly among my favorites.
The Actual Work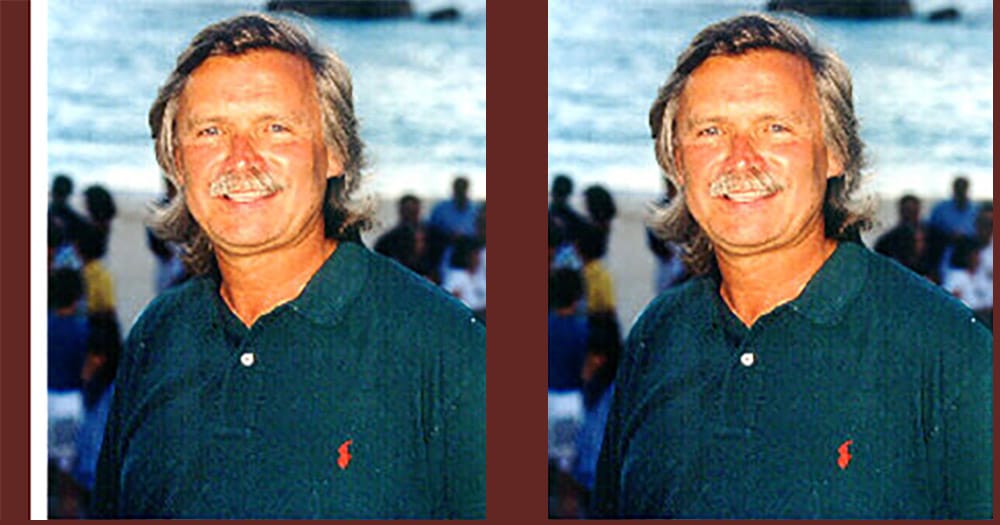 Describe a typical day of work for you with Millennium Sports.
A typical day involves catering to client's needs, whether they are strategic or in an execution nature or developing / nurturing new business.
What is "promotion marketing" and how is it different from traditional marketing?
Traditional marketing tends to go to the core, or the soul, of the brand; it is about understanding the who, what, for whom, against whom, what's different and the benefit ensconced in a brand's positioning; and it's about how you communicate such.
Promotion is a tool that is typically a call to action that is usually short in duration and supportive of a current brand's campaign or equity.
What are some of the professional organizations for marketing professionals?
The Promotion Marketing Association, of course, and …
The AdClub
Advertising Research Foundation
Association of National Advertisers
Direct Marketing Association
American Marketing Association
Why is it important to collaborate with your colleagues in the field?
Collaboration involves taking a broader view of the world, so that both you and your organization don't become myopic as well as insular. Collaboration exposes you to other business cultures and processes, which can be a change agent for your organization as well as one self.
What are some common myths about marketing executives?
They are not all-knowing and don't necessarily see the handwriting on the wall-change!
Job Information and Advice
Tell us about your education. What did you like and dislike about your marketing related education?
I went to Northeastern University in Boston because of its marvelous Coop Program, which introduced me to the Gillette Company — an education within an education. After that, Gillette paid my way for an MBA at Suffolk University in Boston. At each of these, their case study/real-world approach was invaluable.
How do prospective marketing students assess their skill and aptitude for this field?
You must be willing to practice in a field that doesn't necessarily focus on linear thinking and constantly be prepared to change and adapt to an ever-changing marketplace.
If someone has a knack for marketing already, should they go to school for it and why?
I would suggest going to school as an undergraduate for psychology, as most of marketing is understanding consumer behavior and trying to either change it, modify it or mollify it.
Based on what you hear in the industry, what do you think are the most respected and prestigious marketing schools / departments in the world that really make a difference to students who graduate from these schools / departments?
Harvard Business School
Stanford Business School
Massachusetts Institute of Technology, Sloan School of Management
Duke University, The Fuqua School of Business
Education Information and Advice
Who are three of the most renowned marketing executives in the world right now? How and why did they get to the top?
Bill Gates, Michael Eisner and Jack Welch. Coming from three decidedly different industries and generations, they delivered on satisfying consumer's needs for making life easier, happier and more comfortable.
What is the average salary for an entry level marketing professional position in the US?
I would say $45-55K USD.
What are the best ways to find a job in marketing? What advice can you give to students who are specifically interested in finding a job in promotion marketing?
Networking extensively.
What are the hottest marketing specialties for the new decade?
"Relationship marketing" appears to be one of the hot buttons, as the Internet and digital marketing have allowed brands to have a dialogue with their consumers. How you market that relationship without upsetting the consumer is the key.
How is the job market now for the marketing industry? How about in five years?
Marketing will continue to thrive with new or old economy organizations; without it, brands will wither and die.
Industry Trends
What are some of the trends that you see in the world of marketing, which could help students plan for the future?
Understand the psychology of the consumer first and everything else will follow.
How has the popularity of the Internet affected your profession?
It has had a significant impact from both a communication as well as a delivery system standpoint. On the latter, however, there is still a way to go for customer satisfaction.
Closing Remarks
Is there anything else you can tell us about yourself, your career, or the profession that would be interesting or helpful to others aspiring to enter and succeed as in marketing?
Be disruptive by being creative with your approach to reaching your consumer; continue to nurture that relationship on both an emotional and rational basis.